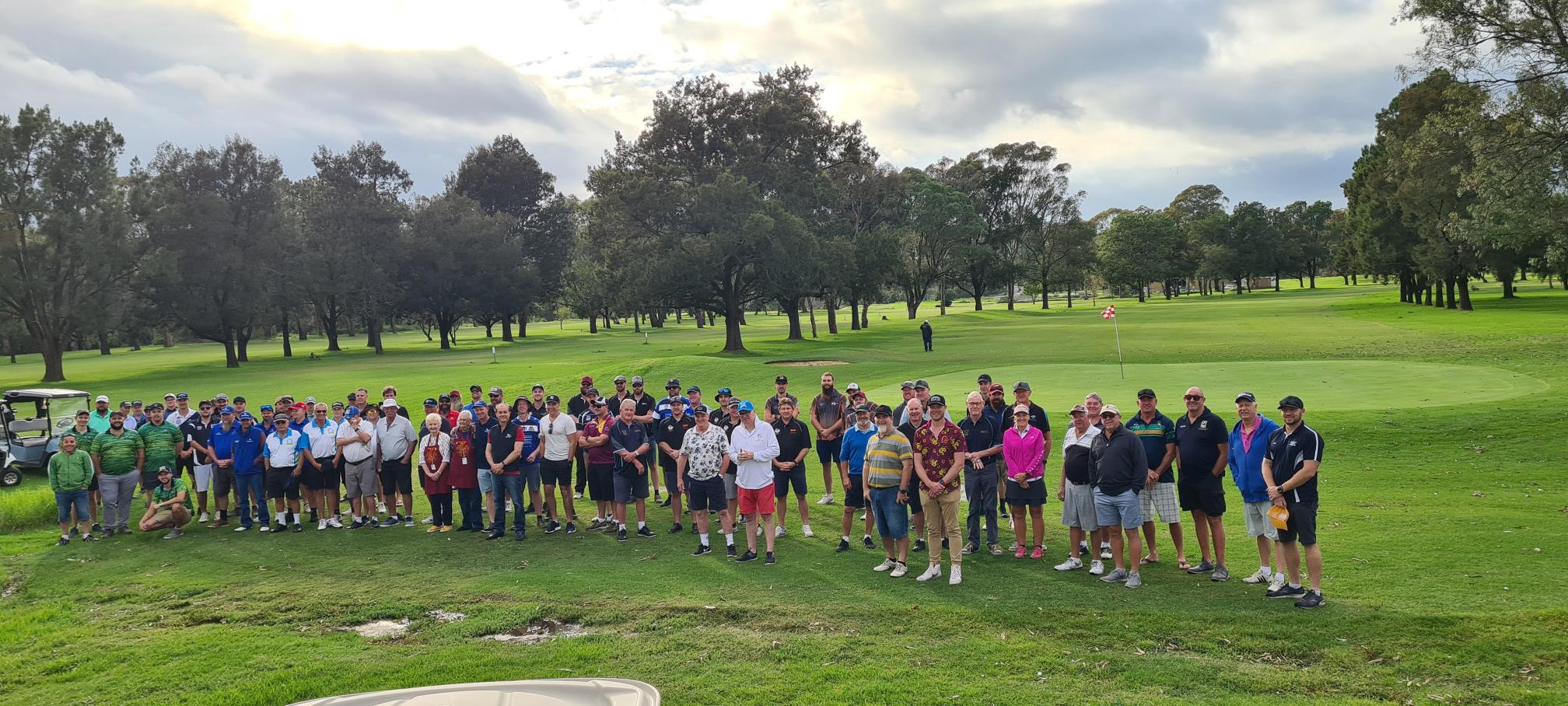 Muswellbrook Race Club: Charity Golf Day 31st March 2022
March 31, 2022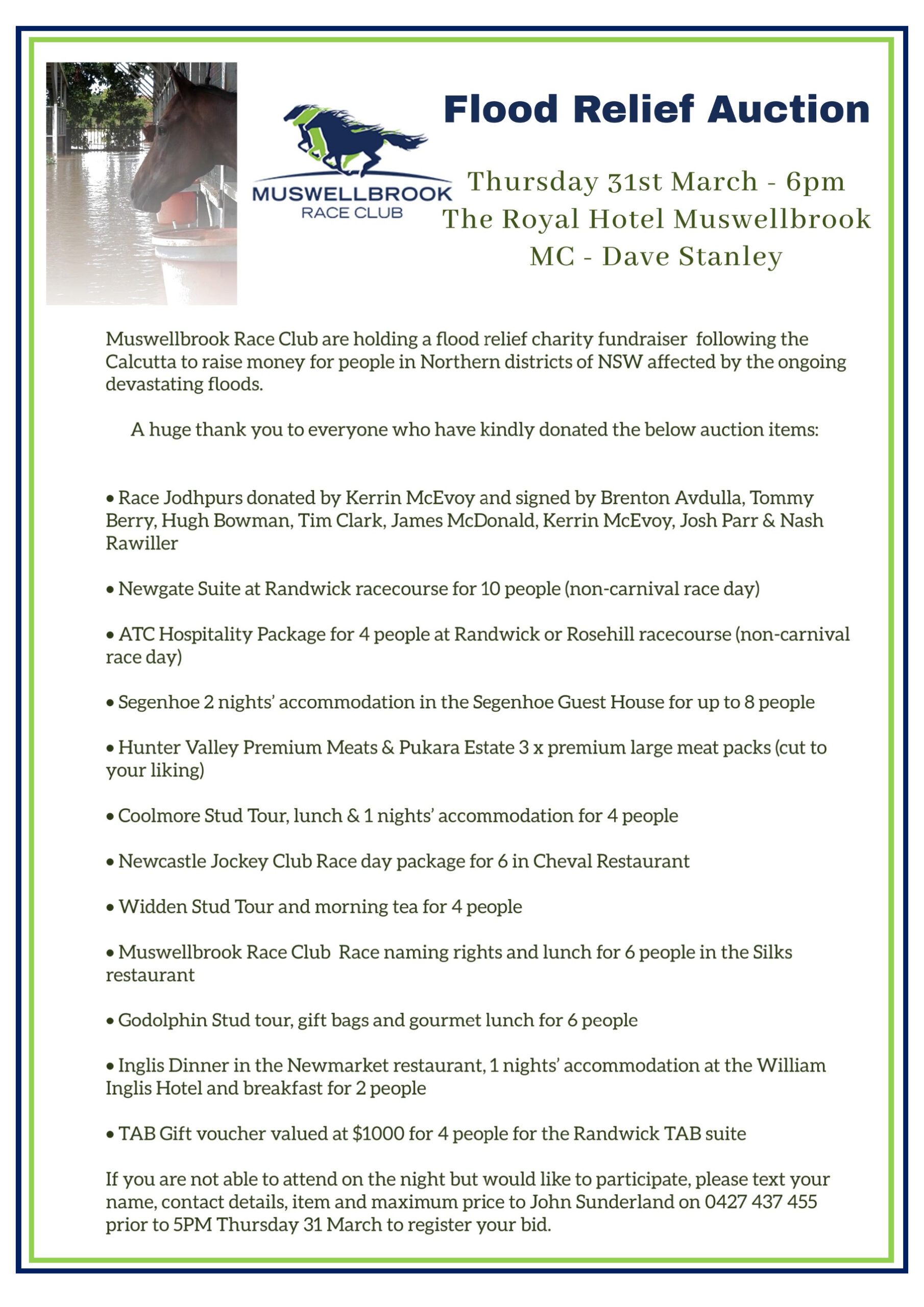 Flood Relief Auction Fundraiser
March 31, 2022
Tom Hagan, 34
Born & bred in Scone my parents John and Julie were Scone & Denman locals respectively.
I attended school at St Josephs Aberdeen and upon completion of my schooling a spent the next 5 years doing an apprenticeship as a plumber. In 2008/09 I moved to Innisfail in far North Queensland with my brother to play rugby league and experience a new lifestyle. Whilst in Innisfail I met my wife Coral who I now share 3 kids Boston 9, Mikinlee 4 & Oakland 2 (with another on the way). We moved back to the Upper Hunter in 2010 and were married in 2011. Around this time I started working at Mangoola coal and still work there to this day. I started out as an operator and have moved into the role of Health & safety officer.
Racing and breeding is my true passion in life. Coral and I been racing and breeding Thoroughbreds for over a decade now and enjoy nothing more than an early morning feed run & an afternoon with the kids at the races.