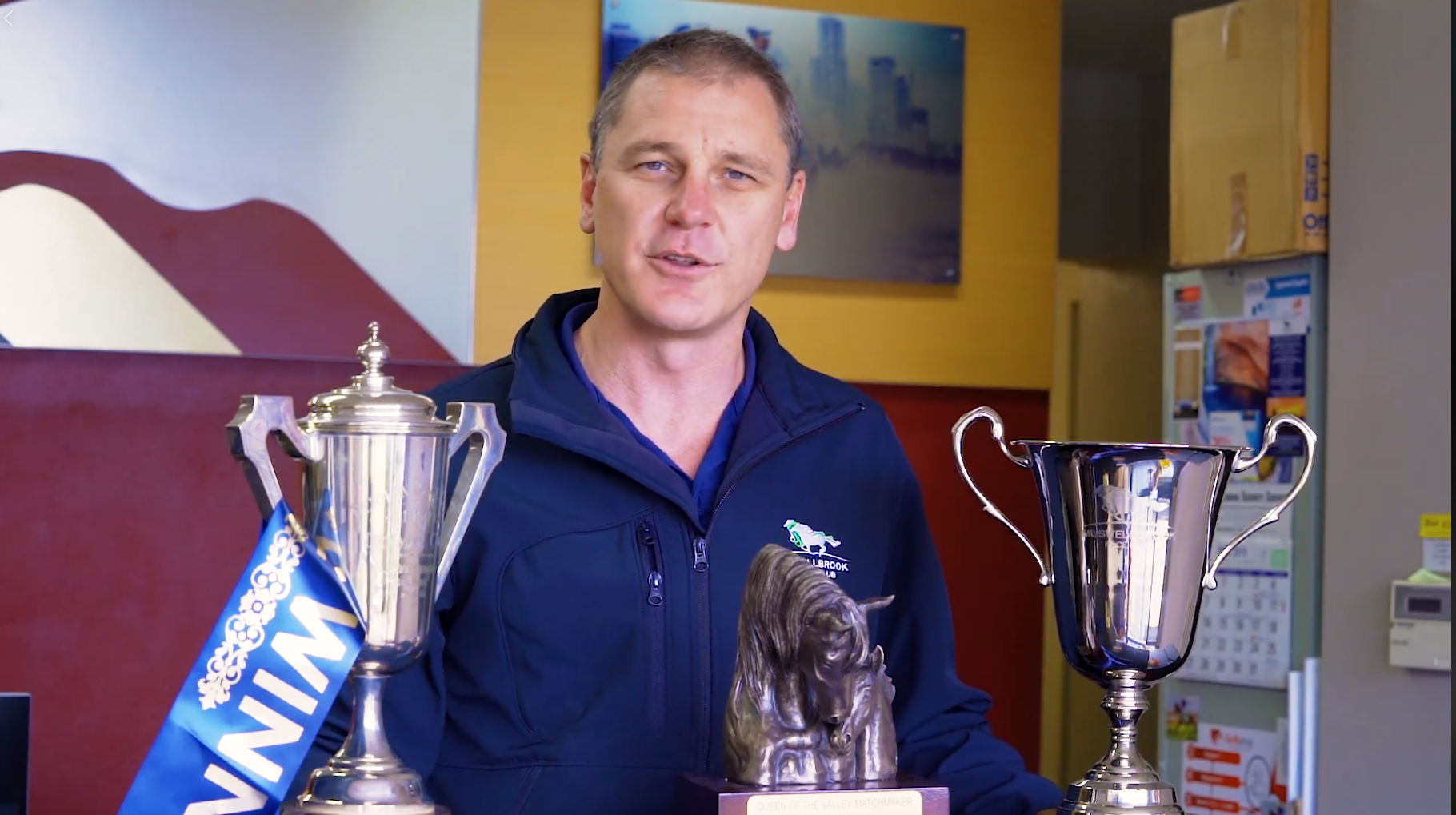 August Monthly Video Update
September 4, 2019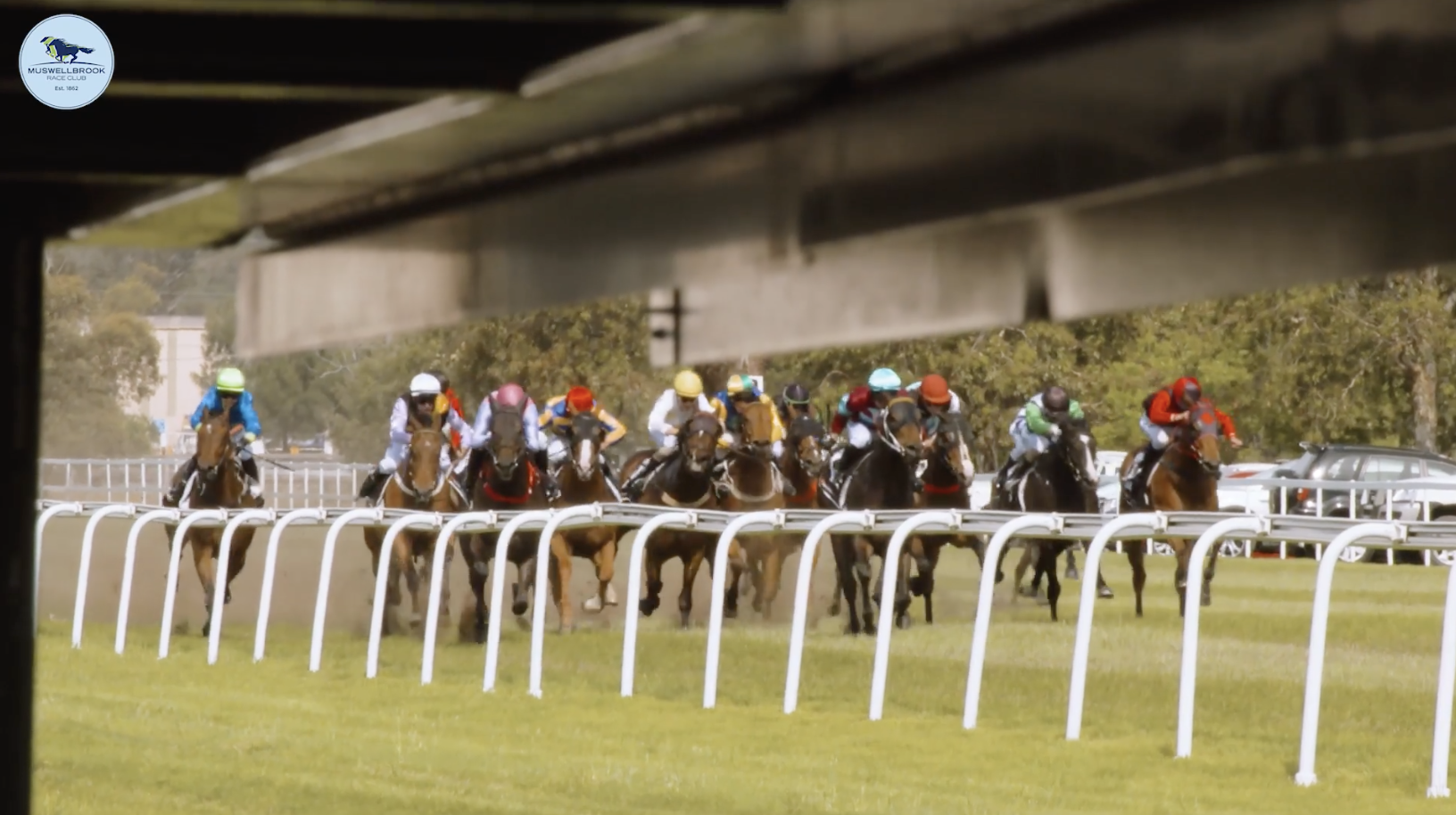 September Monthly Video Update
October 11, 2019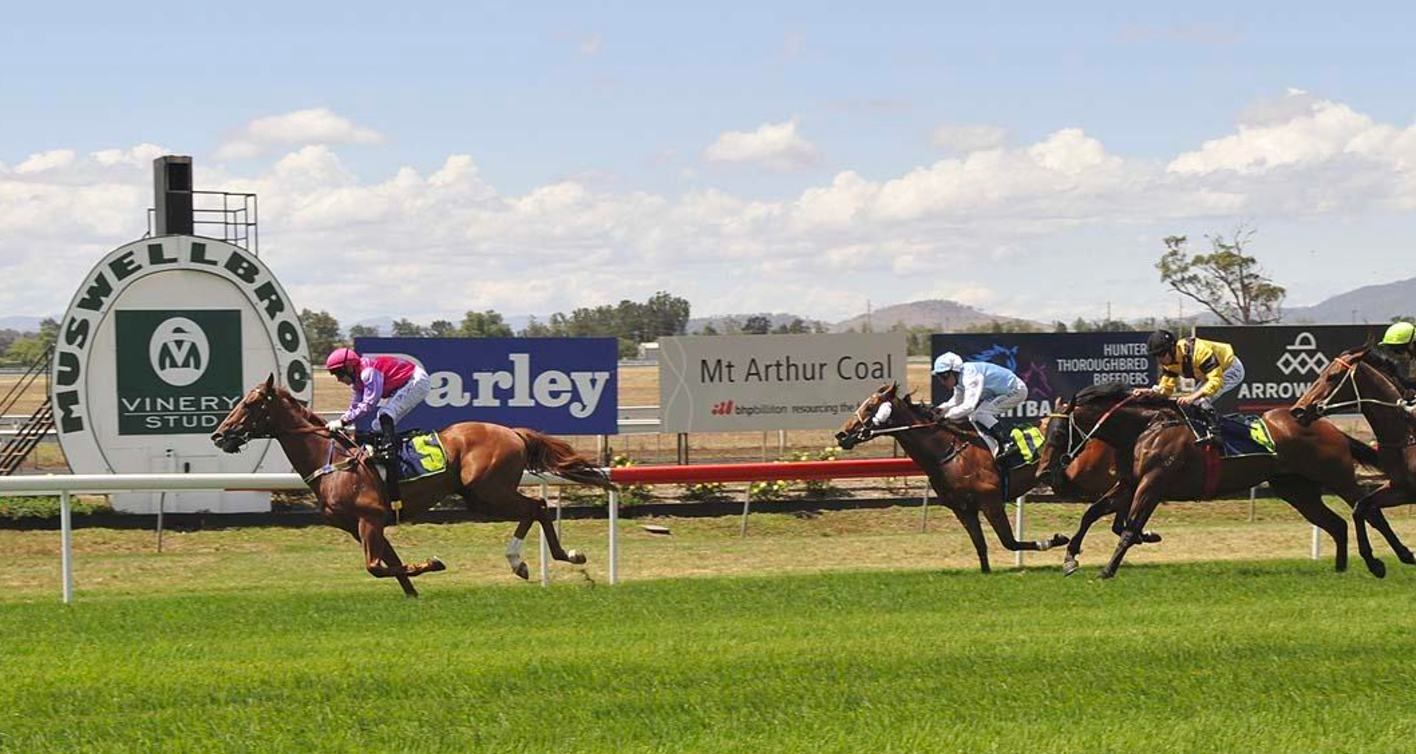 by Grahame Timbrell (Queen of the Valley Day)
The Kim Waugh trained Belle De Vega (Serg Lisnyy) broke back into the winner's stall after an absence of eight months when she ran a class record to win the Magic Millions Queen Of The Valley Matchmaker (1280m) at Muswellbrook on Sunday.
It was her first win since scoring in a Benchmark 58 at Cessnock in January.
She had one start after that for a third at Taree then was sent for a spell and returned to racing for a second at Scone, fourths at Newcastle and Scone and a last start eighth at Scone.
"She might not have won since January but she has been consistent," foreman, Terry Bellew, said.
"She has only had nine starts for three wins and three placings and nothing went right when she ran eighth at Scone.
"She was ridden too close to the lead and the 1600 metres might have been too far.
"Serg rode her a treat for this win.
"She is a lovely mare and a progressive type and we think there are better races in store for her."
It was a copy book ride from Lisnyy who had Belle De Vega ($4) well back but hugging the rail.
He waited for the cutaway, pushed her through to the lead and she ran away to win by one and a quarter lengths from Ducale ($4.40).
The favourite, Moana Marie, was wide the whole time and never looked a winning chance to finish fifth.
​***
Former Western Australian trained mare Fashion Icon continued her improvement since being switched to Kris Lees when she scored her second successive win in the Stratum Star @ Widden Stud Benchmark 58 (1500m).
That followed her maiden win at Tamworth two weeks earlier.
Fashion Icon ($2.70) and ridden by Arron Bullock over-hauled the $2.05 favourite Myboycolly to win by a long neck.
"She has continued to improve she came to us and much of that is down to how Kris places his horses," foreman, Matt Curtis, said.
That was the first leg of a treble for Bullock who followed up in the next race to win the Ad Valorem @ Cangon Stud Farm Class One on the Luke Morgan trained Stampede Warrior, backed into favouritism at $2.80.
Steamboat Sally ($4), trained by Morgan's brother Cody, shared the lead to the turn but gradually gave ground in the straight to finish third.
Stampede Warrior, a giant four-year-old which Morgan said stands 18 hands, won his maiden at Coonamble at his previous start.
He was to have raced at Dubbo nine days ago but was declared a late scratching after refusing to load.
"We had to trial him which he passed so I decided to come here instead," Morgan said.
"He is a big, dumb horse and while he not going to be any champion, I think he will go through his grades as he gets over more ground."
Bullock said the horse had no idea what he was doing in the straight.
"Don't give up on him, he will be much better when he learns what he is doing," Bullock said.
Bullock had him well back early and there was still a wall of horses in front of him at the top of the straight.
Once he got clear he hit the line well to win by one and a quarter-lengths from Artistic Licence ($51).
Bullock's final winner, the Paul Messara trained Luna Mia, was the most impressive of his winners and is a filly headed for bigger and better things.
She romped away in the straight to win by four and a quarter-lengths in a time just outside the class record.
Luna Mia is only small but oozes class.
"Her owner, who lives in Chile, wanted to keep her because she was the last foal from the mare which later died," Messara said.
"He wanted to retain the blood line.
"We train her and manage her on the farm.
"I think she is good enough to target better races over the spring."
Although Luna Mia is a four-year-old this was only her fourth start and her first from a spell.
"We held her back because she was small and backward," Messara said.
Bullock allowed the mare to settle back early then worked her up towards the leaders, went to the front soon after straightening then exploded away in the last 200 metres.
***
Cameron Crockett made no secret of his opinion of his lightly raced four-year-old Mr Hussill (Grant Buckley) after his impressive win in the Nom De Jeu @ Chisi Park Thoroughbreds Maiden (1280m.
"I told Grant before the race this is the best horse, I have legged him on to," Crocket said.
"He is big and immature and very raw and still does not have a great constitution so I will treat him as a three-year-old rather than a four-year old.
"I think he will make a country championships horse next year.
"The horse will have a light preparation to let him learn and develop."
Buckley backed up Crockett's opinion of the horse.
"I like the horse, I have a lot of time for him," Buckley said.
"He was drawn wide so I let him drop back and have an easy time early but he responded well in the straight."
Mr Hussill was near last and the widest runner on the turn and stormed home to win by two lengths
***
Greg Ryan missed Sunday's meeting after being injured at Gilgandra the day before and Christian Reith picked up a winning ride because of it.
Reith replaced Ryan on the Matthew Smith trained Ottamae in the Jukebox at Aquis Benchmark 58 (1000m) and despite humping 62.5kgs the mare was able to sprint from the 150 metres to win by a length.
The Warwick Fam based Smith intends sending Ottamae back to midweek races in Sydney.
"She is a very well-bred mare but has been getting too far back so we decided to bring her up to this big track and back in grade," foreman, Chris Jory, said.
"Hopefully that win will build up her confidence."
Reith settled Ottamae ($3) in fifth place early, was third on the turn and never looked in danger from the 150 metres to beat the $2.25 favourite by a length.
Ryan badly injured a shoulder when Snipex Abaa jumped sideways at the start and smashed him into the barriers.
Despite that Ryan was able to run third on the horse.
***
Australia's winningest jockey Robert Thompson usually relies on finesse to ride winners but the 60-year-old pulled out all his vigour to get the Les Tilley trained $3 favourite Moon Panther home in the Melbourne Cup day at Muswellbrook Maiden (1500m).
Moon Panther seemed to face an impossible task turning for home after coming from well back early.
Thompson waited until a run came then drove the horse through under hard riding to win by a long neck from the well backed Black Star Bowie ($).
That was Moon Panther's fourth start this preparation after three minor placings including a second at Newcastle.
"He is a nice horse and will we see him at his best when he gets to 2000 metres," Tilley said.
"He is a four-year-old but there is still some developing to do and he is still learning about racing."
Moon Panther ran a class record of 1min 29.85secs.