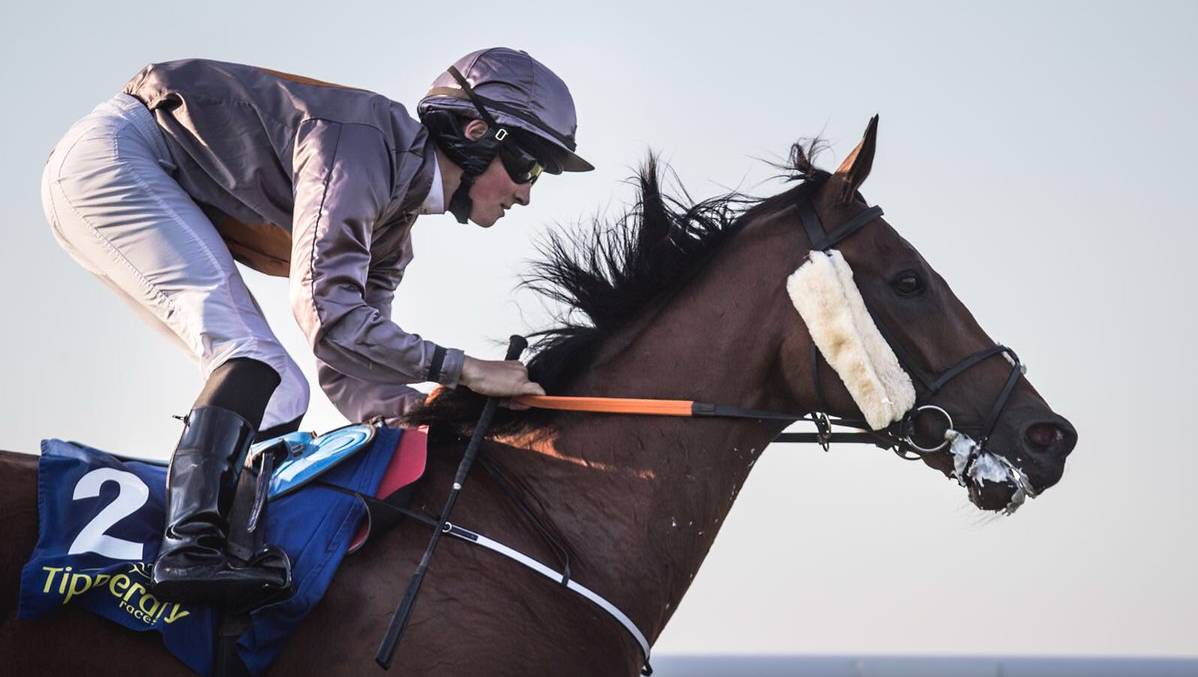 Jockey Tom Sherry on the Road to Redemption at Muswellbrook
November 27, 2019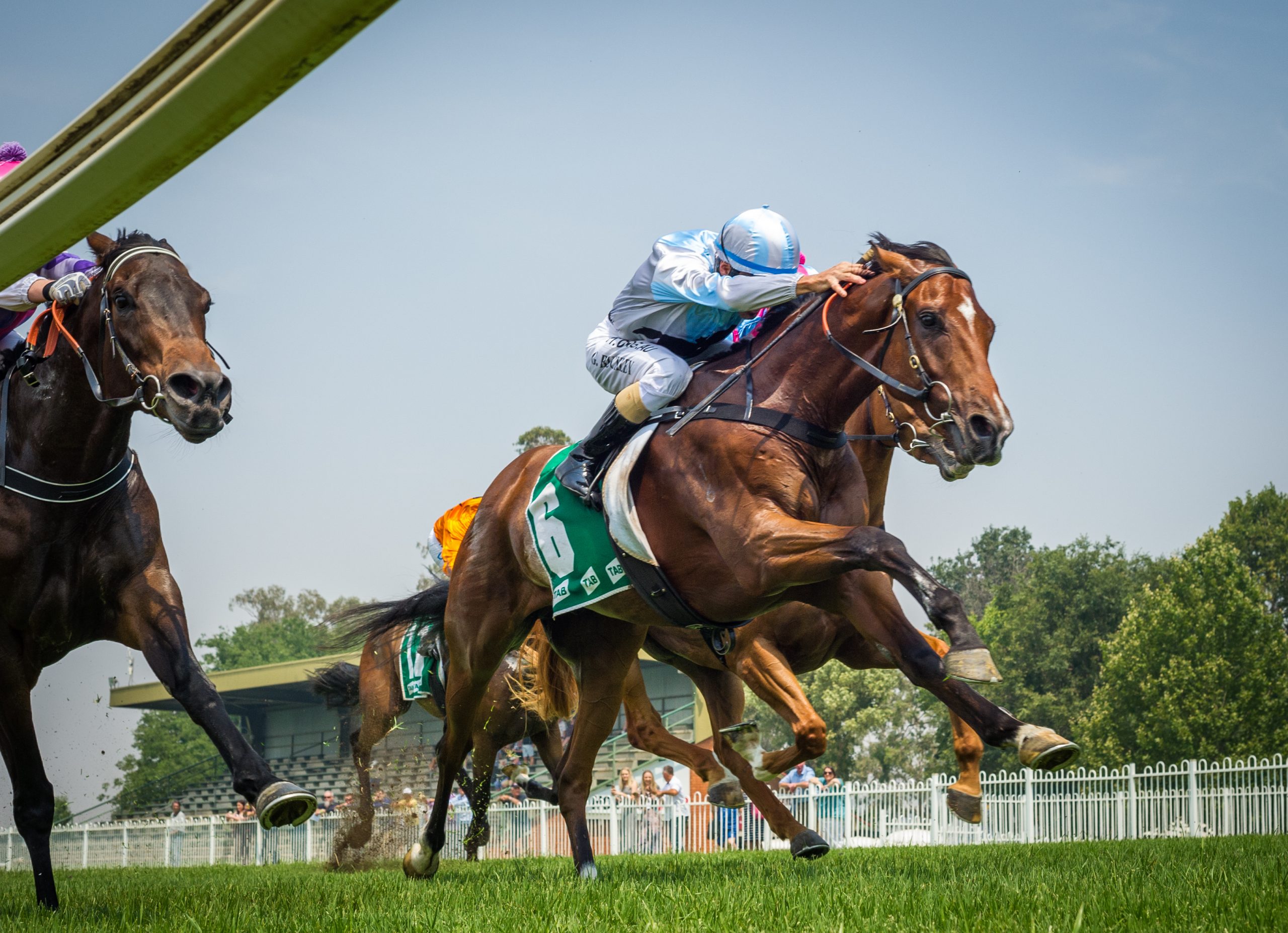 McIntosh Hoping For Local Success
January 2, 2020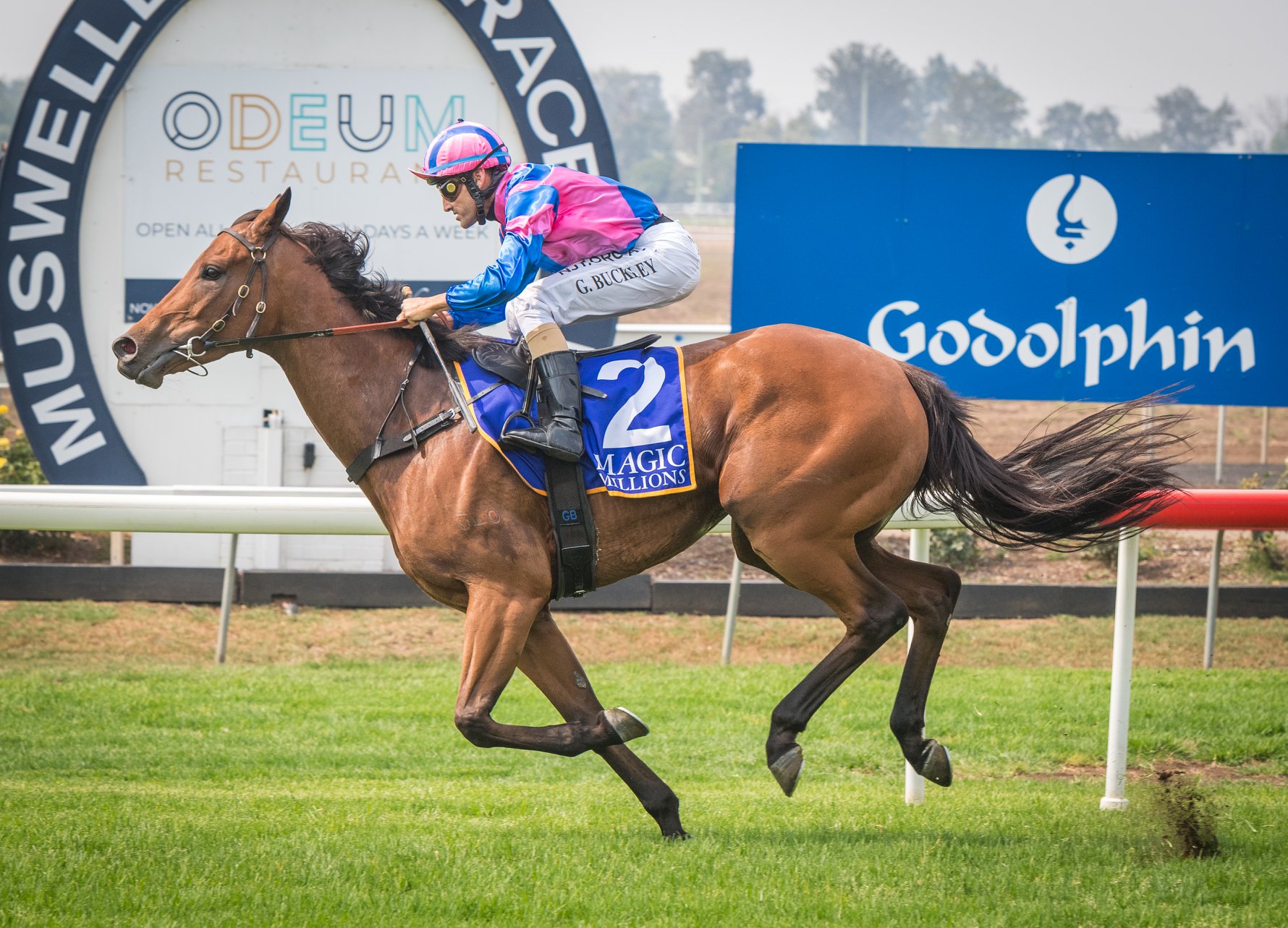 A double to trainer Jan Bowen and a winner to Tim McIntosh gave local trainers a third of the nine-race program at Muswellbrook last Friday.
The Sydney based Grant Buckley, a regular at Muswellbrook meetings, rode one of Bowen's winners and was also aboard the McIntosh trained winner while he extended that effort later in the program with another winner for Jeff Englebrecht to land a winning treble.
The meeting also saw four class records broken to underline how good the racing surface is.
"This track is outstanding," Buckley said.
Muswellbrook does not race until January 3 and the club will take advantage of the break to rejuvenate the surface ready for the Cup carnival, which includes the Country Championship Wild Card, both in March.
Bowen and Greg Ryan won the Great Northern Super Crisp Lager Maiden (900m) with Peggy's Time while she and Buckley combined to win the Two Triple Crown Winners at Coolmore Class One (1450m) with Timion in class record time.
Later Buckley won the Godolphin Class One (1450m) on the Jeff Englebrecht trained First Pirouette.
Bowen's perseverance with Peggy's Time ($3.40) finally paid off when she came from well back to win.
That was her 14th start and prior to this win she had been placed five times.
"This is the first time she has drawn a decent barrier but mind you, I thought Greg (Ryan) would have had her closer but he knew what he was doing," Bowen said.
"She has consistently drawn bad barriers and had little luck."
Ryan brought Peggy's Time from fourth and fifth early to gain a split in the straight then hit the lead and held on to win by a head from Our Fox ($5).
"She was getting tired the line, it was as far as she wanted to go," Ryan said.
Bowen believes that Timion will eventually get over more ground but will keep him to races around the 1450m at this stage.
"I like the way he came from so far back and hit the line," Bowen said
"I was tickled pink with the way he paraded.
"That was his third run back from a break and he has come along in leaps and bounds.
"I have a half sister to him at home by Sidestep which is showing promise."
Timion ($4.80) was last early from his wide barrier and Buckley allowed him to find his feet before circling the field and coming away to win by two lengths from Bandahara ($5.50).
"That was a good effort from a wide barrier with 57.5kgs," Bowen said.
***
Forever Jude's part owner, Adam Smith, paid trainer Tim McIntosh the ultimate compliment after the three-year-old won the tab.com.au Maiden (1280m) to give Buckley his second winner.
"Tim has improved him by 10 lengths" Smith said.
"Transferring him to Tim was the best thing we have done."
Forever Jude was having only his second start for McIntosh after being switched from a Mid North Coast stable.
Prior to coming to McIntosh Forever Jude had raced five times for one third at Kempsey.
In two starts for McIntosh, following a spell, the horse ran a first up second at Scone followed by this win.
"He was an immature horse that just needed time and needed to learn how to settle in his races," McIntosh said.
"He is getting better but we still have a way to go with him."
Buckley said the horse had responded well when he asked him for an effort and he went on to win by half a neck from the Jan Bowen trained Real Rainbow, having its first start for her after coming from the Central West where she was placed only once in 11 starts.
***
First Pirouette ($41), Buckley's third winner, was having her fourth run back from a spell after two disappointing runs at Muswellbrook and Scone.
"She got pole axed here at Muswellbrook two runs back then was naughty in the parade yard and again in the gates at Scone," Englebrecht said.
"That is not how she normally is but it was a hot day and perhaps it affected her.
"At her last preparation she ran third in a good Class One at Newcastle which shows she does have potential."
Buckley let First Pirouette drop out then stormed home with five horses hitting the line in a blanket finish with First Pirouette winning by a half neck from Stratacheva which looked to have the race won until she ducked in near the line, forcing apprentice Tom sherry to stop riding and straighten her.
***
Ryan followed up by winning the last race on the Stephen Jones trained Magnarock to give him a double.
Jones was at Canterbury where he had a runner and it was left to foreman Justin McIntosh to saddle up.
That was the horses third run for Jones and his first win for that stable.
"He has done well since he came to us," McIntosh said.
Magnarock came from sixth on the turn to gradually reel in the leader Titus and grab him on the line to win by a short head.
***
Kris Lees and Aaron Bullock combined to produce two potential middle-distance gallopers as they combined for a winning double.
They started the day with a winner in the first when promising three-year-old Ego Dancer ($1.80 fav) won the Horsepower Maiden over 1750 metres.
Later in the day Autumn Rain under lined her potential by following her maiden win at Scone 16 days earlier by easily winning the Magic Millions Gold Coast Yearling Sale Benchmark 58 (1750m).
While Ego Dancer won in a time just outside the class record set by Ears Ronny in 1998 Autumn Rain set a new mark for that class in her win.
That was only Ego Dancer's third start after placings at Scone and Quirindi.
"He is doing well for a horse in his first preparation," Bullock said
"I was impressed with the way he responded when I asked him for an effort.
"I had a lot of horse under me.
" He is still looking around and has a bit to learn but I think he has a future."
Ego Dancer won the start but Bullock let him drift back to mid field and he was second last on the turn.
A split came in the straight and he quickly responded to grab the lead and go on to win by a length from Submission ($7.50).
Bullock was also impressed with Autumn Rain.
"I like her and I like the way she is going about her racing," he said.
"She just cruised for me and went to sleep until I asked for an effort an she really responded."
xxx
Brett Cavanough watched from Japan as the heavily backed $2.20 favourite Know Where To Look (Travis Wolfgram) won the tab.com.au Maiden (1280m).
"Dad is in Japan looking at some of their facilities and training methods," his daughter and foreman, Stephanie, said.
"Their methods over there are so different and Dad is hoping there are things he can learn to incorporate what we are doing here.
"He will be back next week."
He was on the phone to Stephanie as she waited for the horse to return to scale.
Know Where To Look was having only her second start after running seventh as the favourite in a maiden at Gundagai.
"She was tardy at the start and Gundagai is a leaderish track and she could not make ground," Stephanie said.
"She jumped well today."
Know Where To Look won by half a length from Jay 'N' Jay ($2.70).
***
Jeremy Gask will consider backing up Weather Channel in the $75,000 Mudgee Cup (1600m) next Friday after the six-year-old broke a long frustrating run by winning the Wallerawang Engineering Benchmark 66 (1280m).
"I don't know if he will get a run but we will nominate and see what happens," Gask said.
"He always seems to run well in these better class races.
"I thought he would win this race easier than he did but he has a lot of tricks.
"We have decided not to use the whip on him or use it sparingly and he seems to appreciate that.
"It's almost as if he is waiting for it.
"We have a long run of frustrating placings do it is good to get a win with him."
Weather Channel (Brooke Stower) came from last and powered down the outside to grab the lead late and beat Big Legged Woman by a long head.