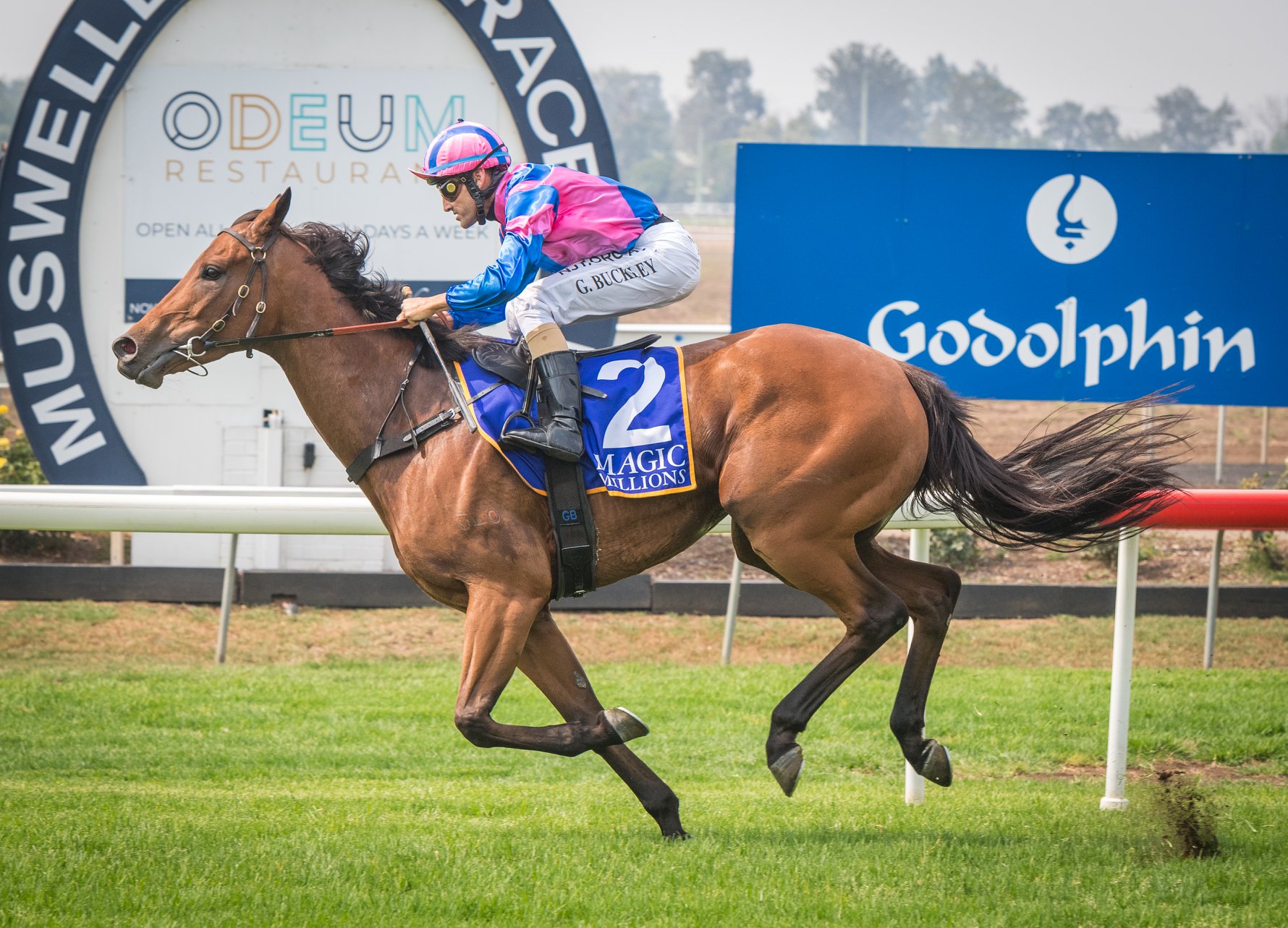 Muswellbrook Trainers Dominate Last Meeting of the Year
November 29, 2019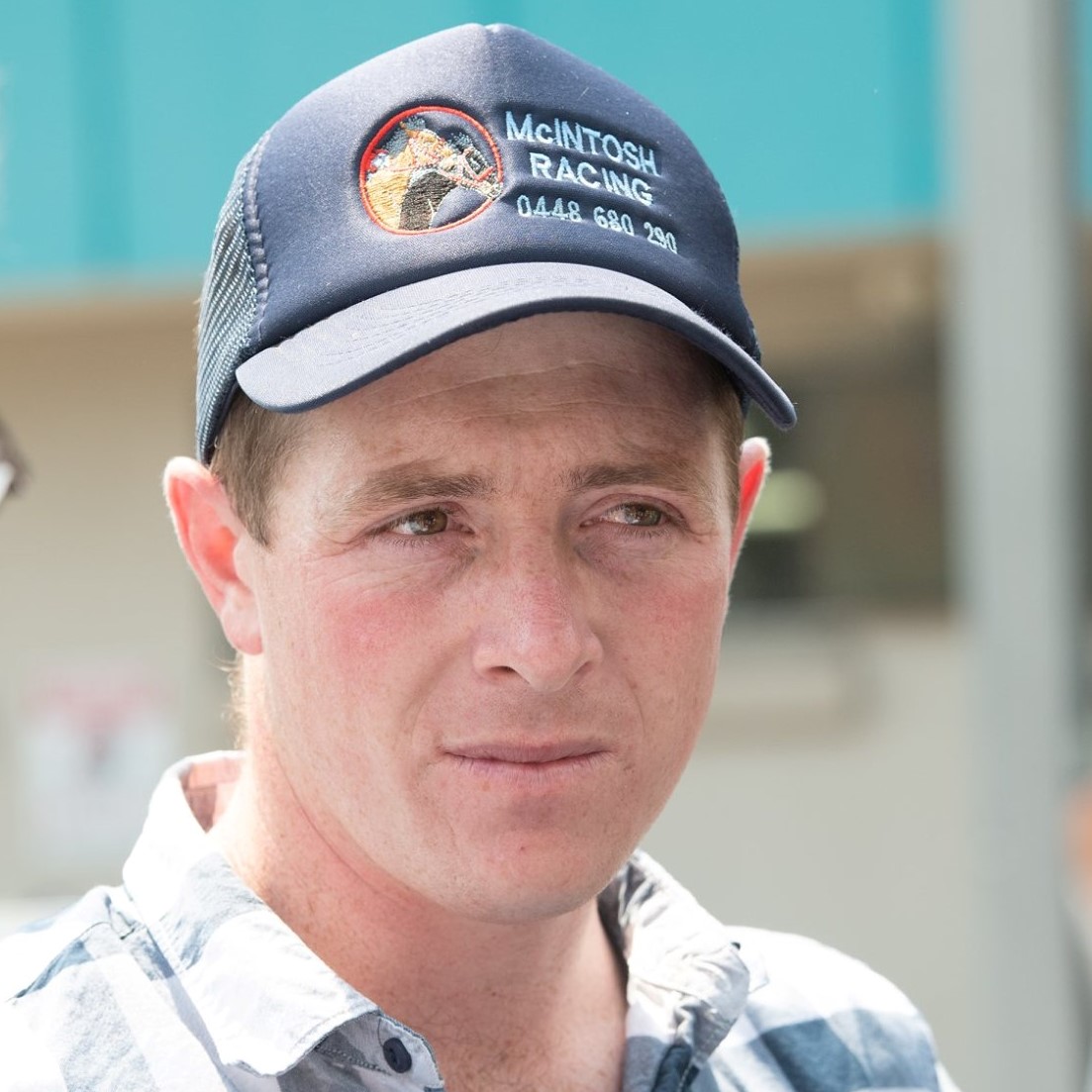 McIntosh's Absolute Trust In His Talented Gelding
January 5, 2020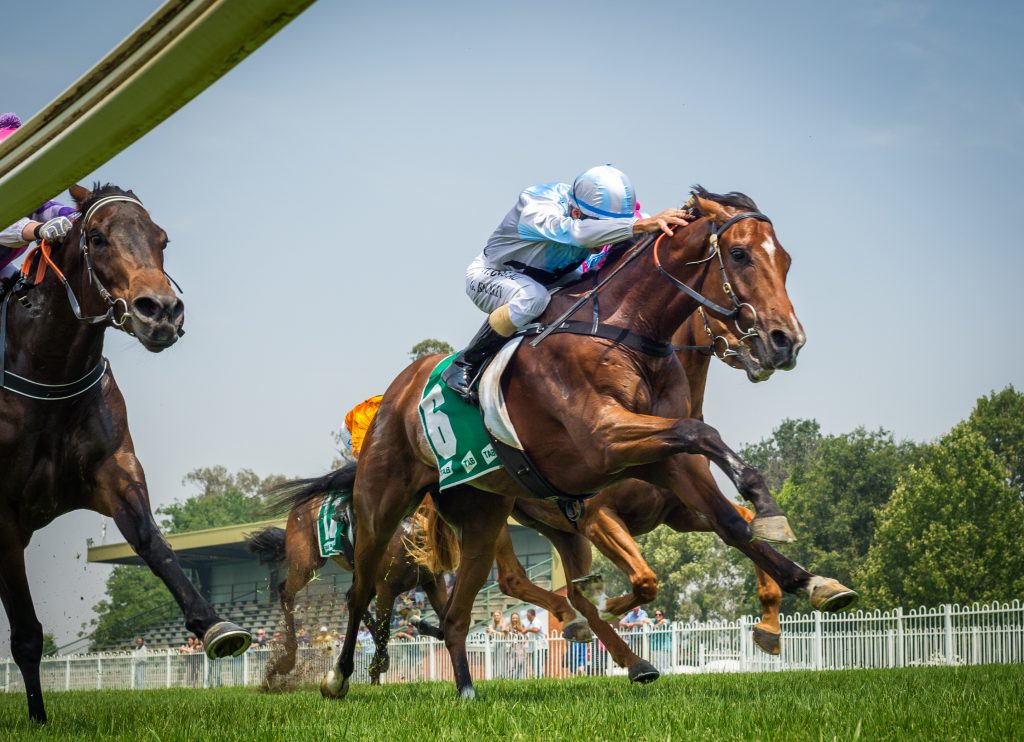 By Grahame Timbrell – 2 January 2020
Tim Mcintosh has two promising gallopers in his stable and both will take yet another step in their progress, on their home track, at Muswellbrook's history making meeting on Friday.
The McIntosh trained Forever Jude will step up in distance in the $50,000 Gold BOBS Benchmark 66 (1500m) then go for a break while Absolute Trust will have his second start from a spell in the Magic Millions Gold Coast Yearling Sale Class Two (1280m).
This meeting is the first in the state to carry the BOBS Gold bonus after Racing NSW announced, in mid-November, that it would be introduced to selected meetings from the start of 2020 with the first to be run at Muswellbrook.
Connections of the winner of Friday's race will earn an additional $50,000 on top of the normal prize money or, instead of taking the cash, can double it up to $90,000 to help buy or breed a thoroughbred.
McIntosh had intended sending Forever Jude to the paddock after his fast finishing third over 1300 metres at Scone last week but the lure of the Gold Bonus could not be ignored.
"We decided to aim for this race instead then he can go for a break," McIntosh said.
"I think he will be competitive and I am sure he will get the extra distance.
"He was doing his best work late at his last two runs."
They were over 1300 metres at Newcastle on December 7 against a quality field and again at Scone when he came from second last on the turn to be beaten only one and a quarter lengths.
McIntosh says Absolute Trust took a lot of improvement out of his first up fourth in a Highway at Randwick on December 21.
"He has cleaned up in the coat and his work has been good," McIntosh said.
"I think he is a horse that is going to go on and win better races for us."
Absolute Trust has raced only twice for an impressive maiden win at Scone by more than three and a half lengths before being sent for a spell then resuming in the Highway.
The lure of the Gold Bonus race has attracted the attention of two Sydney trainers with the Freedman brothers, Richard and Michael to start the promising Ulysses (Keagan Latham) while Bjorn Baker will start the equally promising She's Ideel (Greg Ryan).
Both horses are only lightly raced with one win each, Ulysses winning his maiden at Newcastle and She's Ideel a maiden at Goulburn.
Ulysses had two more starts after that win for seconds at Kembla Grange over 1200 metres and 1400 metres while She's Ideel went for a spell after her win and resumed with a close second at Hawkesbury.
SELECTIONS:
1-1.45, BENGALLA MINING MAIDEN, 900m: SPECIAL DATE 1, Pretorius 2, Unpredicted 3, Magic Richard 4.
2-2.20, HORSEPOWER MAIDEN, 1500m: KRAYZELBURG 1, Sizzling Sid 2, Black Star Bowie 3, Chilli Chilli 4.
3-2.55, AMERICAN PHAROAH 1ST YEARLINGS IN 2020 CLASS TWO, 1750m: ROSTAM 1, Mill City 2, Lucitor 3, The Deel Is Dun 4.
4-3.35, MT ARTHUR COAL MAIDEN, 1280m: STOKED 1, Toguchi 2, All A Lady 3, Bullet Rocket 4.
5-4.10, MAGIC MILLIONS GOLD COAST YEARLING SALE CLASS TWO, 1280m: ABSOLUTE TRUST 1, Andaluna 2, Bit Of A Beauty 3, Alot To Hoffa 4.
6-4.50, $50,000 GOLD BOBS BENCHMARK 66, 1500m: ULYSSES 1, She's Ideel 2, Power Of Wexford 3, Dodecanese 4.
7-5.25, GODOLPHIN CLASS ONE, 1000m: MATOWATAKPE 1, Joey's Chance 2, Shesabitfoolish 3, Denman Unlimited 4.
Best Bets: Special Date, Rostam.