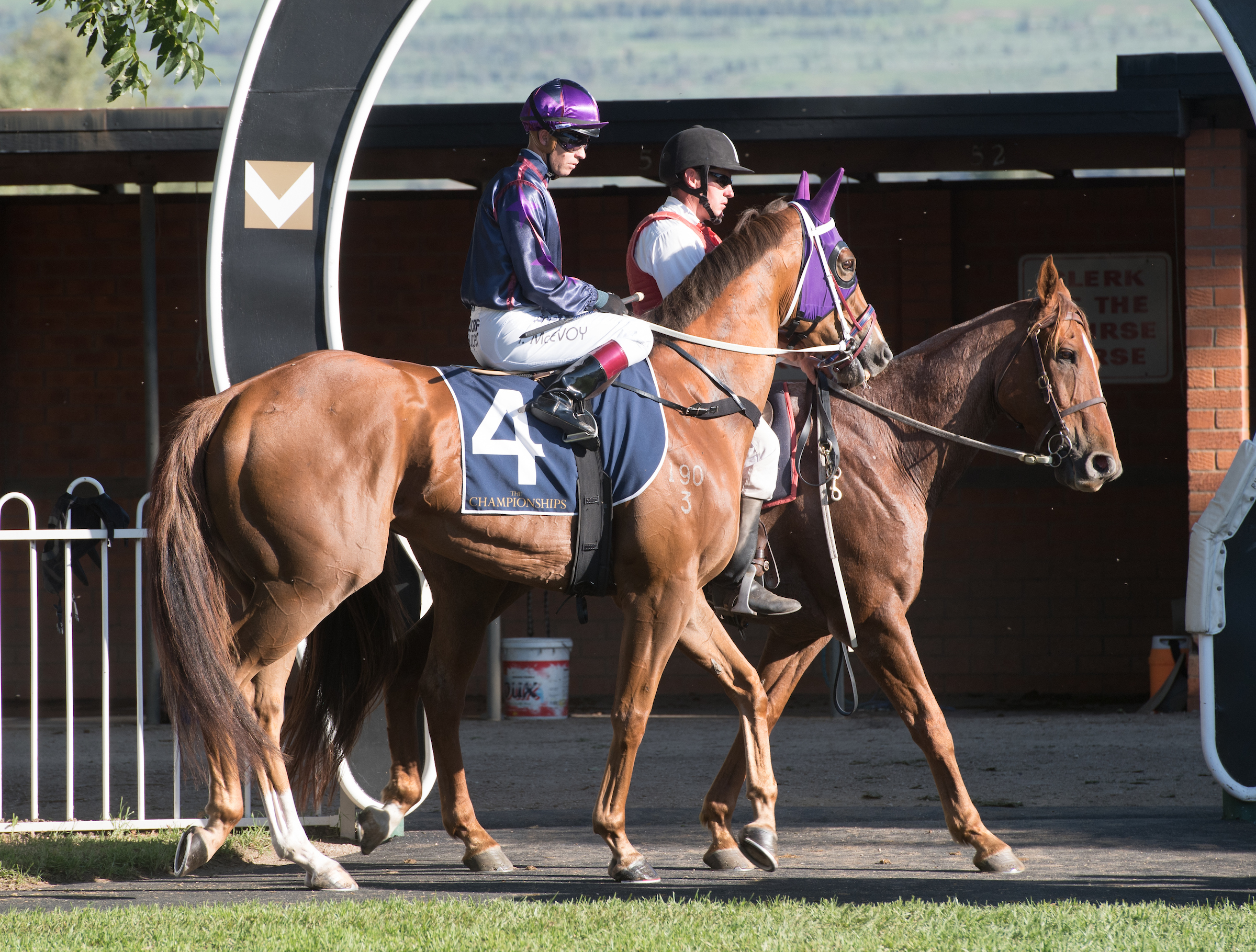 Summer Sizzler Race Day Preview
January 17, 2020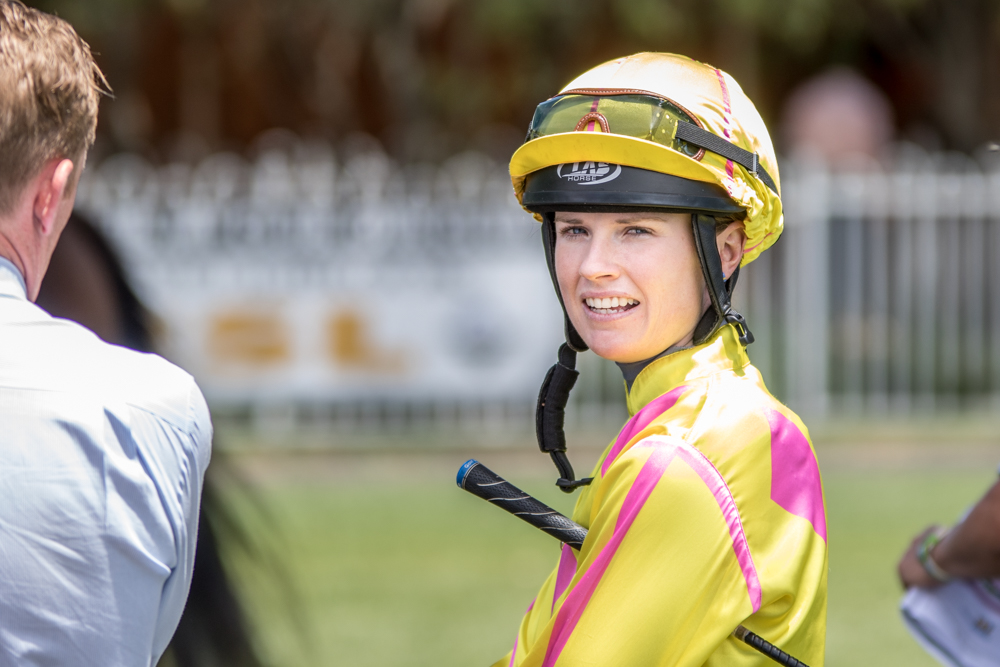 Race Day Preview for 3rd February
January 31, 2020
Inverell based produce store owner Mark Stewart has only his owner/trainer's licence for a matter of months but led in his second winner from only five runners when top weight All Stand (Louise Day) won the Pirtek Summer Sizzler (1000m) at Muswellbrook on Sunday.
It was only the horse's second start under Stewart's care after finishing eighth in the Inverell Shorts.
"The track at Inverell was hard while he loved today's soft track," Stewart said
All Stand was originally trained for Stewart by Todd Howlett and scored five wins including a mid-week on the Kensington track before being switched to Nathaniel Scott and scoring one win from two starts for him.
"I have been around horses all my life and into camp drafting and my kids ride but training racehorses is certainly different," Stewart said.
"There is a lot to learn.
"I own three horses and I am training all three and that is enough."
Apprentice Louise Day sent All Stand ($6.50) straight to the lead from barrier seven and was never headed to win by three quarters of a length from Sausalito with the favourite General Scarlet a further one a quarter lengths away third.
***
Muswellbrook's newest trainer, Ben Blay, has found the right mixture for six-year-old Alot To Hoffa (Mikayla Weir) which won the Two Rivers Wines Class One (1450m).
And Blay, who studied pharmacy at university for several years, had Weir to thank for some advice she offered him.
"Thanks for listening to me," Weir said.
"I told Ben to step the horse up to 1450 metres rather than 1200 metres."
At one stage Blay, a well-known equestrian coach, was headed for life as a pharmacist.
"I had a couple of years at uni studying pharmacy but decided to give it away because I wanted to work outside," he said.
"Chris Heywood who trains at Wagga is a good friend and had this horse and offered him to me because he did not have any room at his stable.
"Chris trialled the horse and he bowed a tendon so he turned the horse out for 12 months.
"He brought him back, gave him another trial and he bowed the other tendon.
"Chris gave him another long spell then sent him to me.
"The legs have not been of any concern to him since I got him thanks to Chris' patience."
Alot Like Hoffa has had only three starts for twins and a sixth.
The horse was back second last at one stage but got a split in the straight and flew to grab Ellebeedee near the line to win by a neck.
***
Muswellbrook Race Club's vice president, Keith Googe, spent much of the meeting presenting winning connections with their sashes and entertaining them afterwards.
However, he and his family and several former school friends were on the receiving end of those celebrations after the Michael Dobie trained Friendly Venture won the final race, the Cup Day Friday 27 March Class One (1000m).
That was the six-year-old mares second successive win after breaking out of maiden company at Tamworth two days before Christmas.
Googe bred the horse out of a mare he paid just $500 for.
"She won three races in Melbourne then was being used to breed polo ponies," Googe said.
"She ended up with Mack Griffith and we bought her off him.
"She was 15 when we got her and this was one of only three foals, we got from her and the only one to race.
"James Dobie (Michael's son) and I own this horse and we brought the others in with us.
"The mare had a lot of issues early on and kept tying up.
"Michael has been very patient and now we are seeing the benefit of that."
Friendly Venture, the $3.40 favourite and ridden by Greg Ryan, raced in third place to the turn, went to the lead and never left the fence to win by a length and a quarter lengths.
***
Sue Grills is headed to the Tamworth heat of the Country Championships with My Benalla after his runaway win in the Muswellbrook Workers Club Benchmark 58 (1280m).
The lightly raced four-year-old, a bargain buy for Grills and her husband John, was ridden a treat by Grills' apprentice Yvette Lewis.
She settled him in fourth place on the fence, shot through to the lead on the turn then sprinted away to win by four lengths from Dodecanse.
"I only paid $2000 for him as a yearling because of bad x-rays," Grills said.
"However, he was a lovely looking yearling.
"A long time ago a vet told me that if I liked a horse to ignore the x-rays, buy it and give it 12 months in the paddock.
"Often their bones are offset but with time they come good.
"After that I broke him in, gave him a trial and turned him out again.
"You can do those sorts of things when you own them.
"We have always thought this horse had a big future and we have always thought he was a championship horse."
The Tamworth heat of the Championships will be run on March 8 with Grills planning to give the horse one more run leading into it.
***
Candy Bar, a filly that should not be racing, resumed from a spell for Peter and Paul Snowden to win the Horsepower Maiden (1000m).
"She nearly died after she hit a back leg in the walker then got a fungal infection into her system," owner and breeder, Edwina Throsby, said.
"She had a long time in the paddock and at one stage we thought we were going to lose her.
"However, the long break also allowed her to develop and mature.
"The mare (London Lolly) won a group race and was placed at Listed level so we have high hopes for this filly.
"There is no doubt that the Snowdens are the trainers you want to send your horse to."
Darryl McLellan settled Candy Bar on the rail and in second place to the turn then went to the centre of the track and finished solidly to win by a long neck from the top weight Moinda.
The Snowden stable made it a double two races later when Oaksastar, raced by the Triple Crown Syndicate, scored an easy win in the Thank You International Punters Maiden (1280m).
The win also gave McLelland a double for the stable.
"That was a great ride from Darryl," foreman, Ben Bloore, said.
"We put blinkers on the filly for this race and they obviously made a big difference.
"She is still a little way from her top, she is still not right in the coat."
McLelland settled her in third place on the fence, shot through to the lead on the turn and went on to win by three lengths.
***
Well know vet and race-horse owner Allan Bell was at Muswellbrook to watch his bargain buy, Art Of Life, win the Great Northern Crisp Lager Maiden (1450m).
It was also the first Muswellbrook winner for Hawkesbury brainer, Joe Curran, who was full of praise for the course.
"This is a beautiful track and what a great racing surface," Curran said.
"She is a lovely big filly and is bred to get a mile and a half.
"She will go to the paddock now."
Belle said he had paid only $15,000 for Art Of Light as a weanling.
"I bought her for Joe with the aim of racing her," Bell said.
"Joe gave her plenty of time.
"This filly has a really deep, international pedigree and All Too Hard is getting a lot of winners now."
Art Of Life made her debut with a third at Canberra and followed that up with this win.