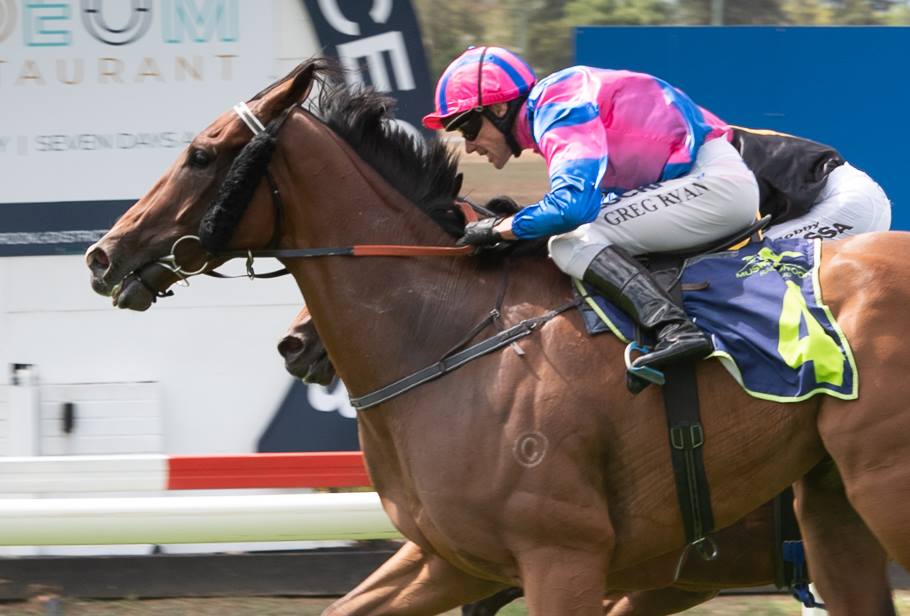 Ryan fit to ride Roman Typhoon
November 4, 2019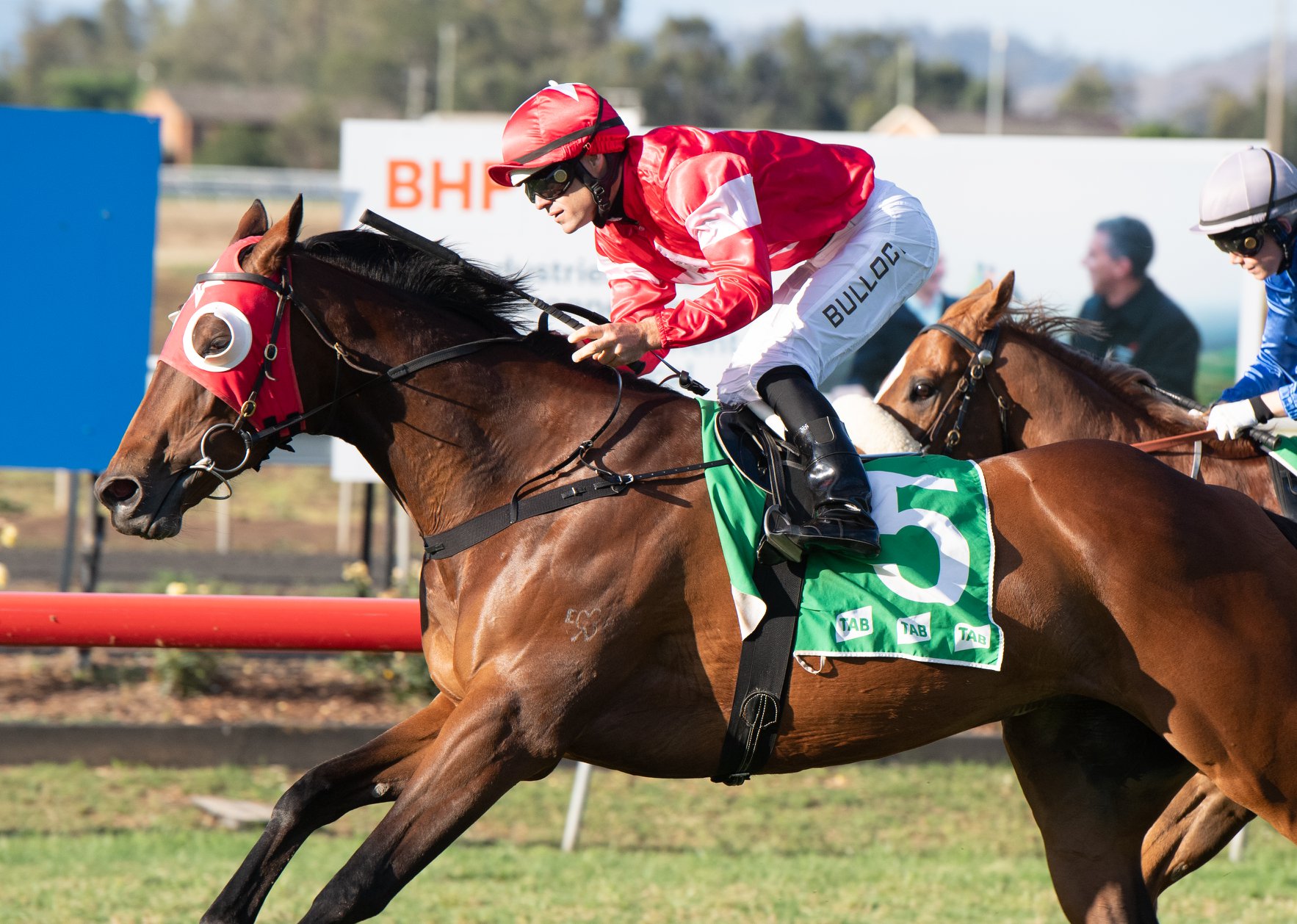 Robinson gets his TAB Highway Trophy
November 19, 2019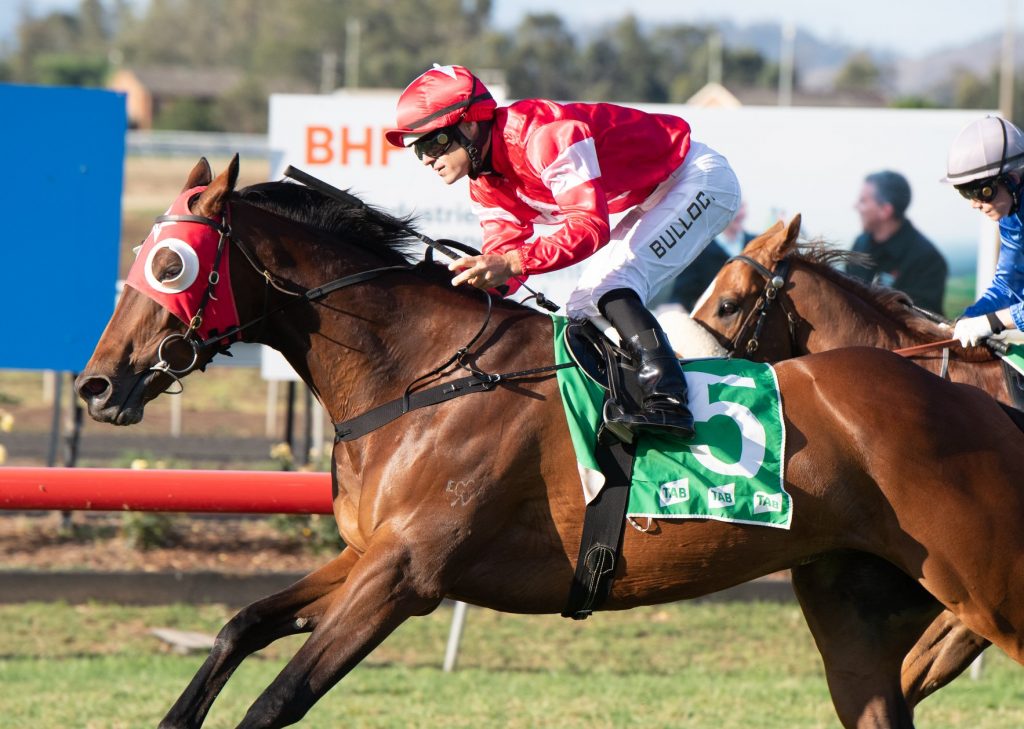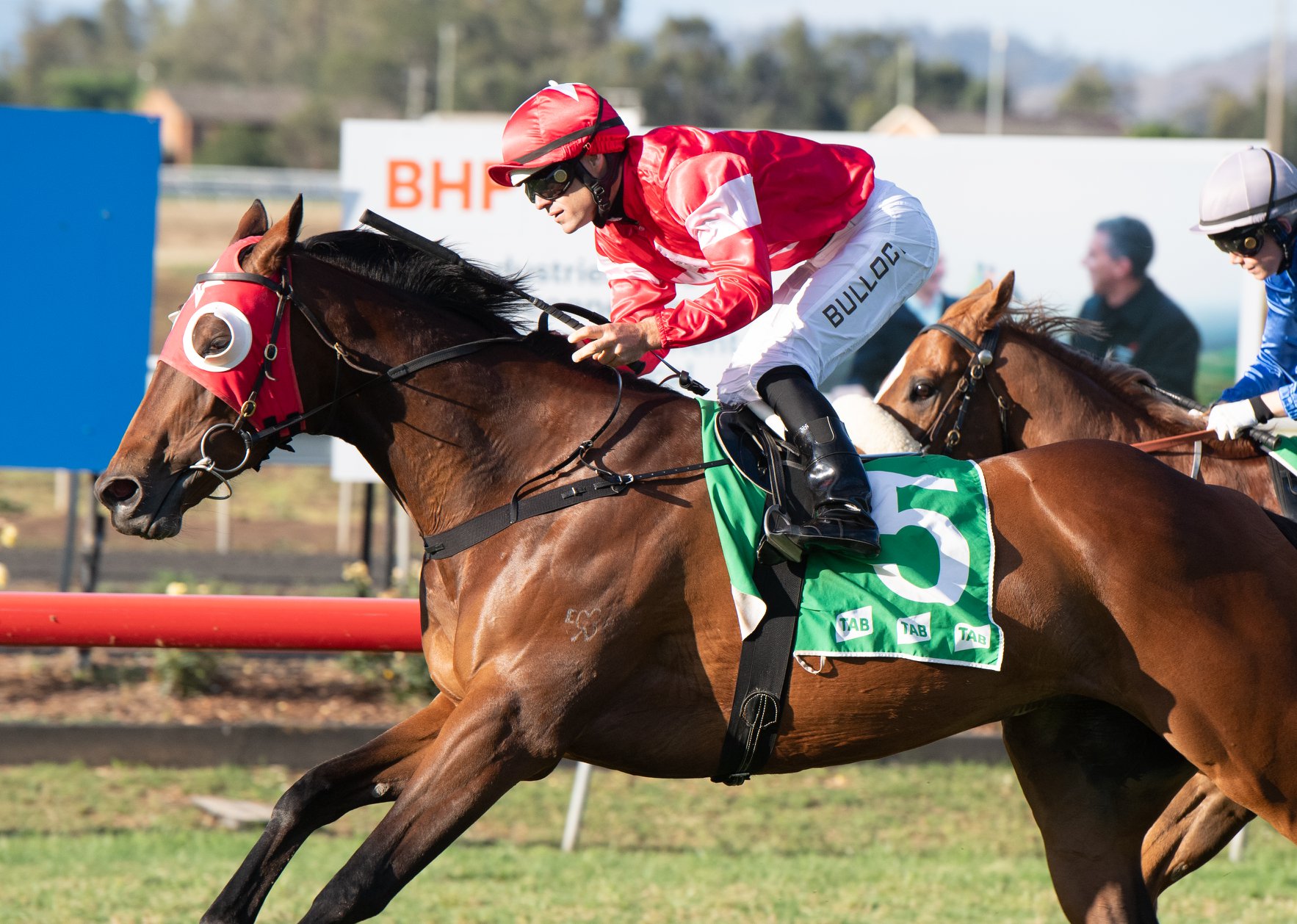 Muswellbrook's Andrew Robinson is hoping for a big preparation from Trophies Galore this time in and it started with an impressive first up win in the MRC Members Benchmark 58 (1000m).
Arron Bullock was forced to sit six wide on Trophies Galore ($2.60 fav) mid race with no cover but she still went on to win comfortably by three quarters of a length from the Todd Howlett trained Banter (Mikayla Weir).
That was her first win over 1000 metres and her first win first up.
The win gave Aaron Bullock third leg of a winning treble after earlier winning on Joe's Joy and Clear The Beach.
"That was a very impressive win, having to work hard out there with 60kgs first up," Robinson said.
"She came back from her spell a much stronger and more mature horse and I hope we are going to have a lot of fun and win some nice races this preparation.
"Aaron was the victim of circumstances and had no other option but to ride her the way he did."
Trophies Galore will go to the Highway Hcp at Newcastle on Saturday week and Bullock will ride her.
Meanwhile Robinson has Trophies Galore's younger sister at home which he bought at a weanling sale in Melbourne.
"She is a better type than Trophies Galore so we are hoping she will develop into a nice horse," he said.
***
The $50,000 Flying Sprint at Gundagai on November 15 is the target for the Greg McFarlane trained Clear The Beach after his easy win in the Muswellbrook Coal Company Bowman Sprint (900m) at Muswellbrook's Melbourne Cup day meeting.
That was the second leg of a winning double for McFarlane after winning the Bengalla Mining Maiden (1000m) with Miss Devinci while his other runner, Jay 'N' Jay ran second, at $26, in the BJ's Workwear Maiden (1280m).
All three were resuming.
Clear The Beach, the second favourite and ridden by Aaron Bullock, was never extended in winning by a length from the $3 favourite Roman Typhoon (Greg Ryan) with the Stephen Gleeson trained $51 chance Pippi's Pride a further one and a half lengths away third.
"Gee he is fast," Bullock said to McFarlane on returning to scale
"Once I let him go coming to the turn I knew it was all over."
The race at Gundagai looks perfect for him," McFarlane said.
"He won two Saturday races at Rosehill as a younger horse but then had a setback."
This will not be the first time McFarlane has headed south with the horse.
In May he took the horse to Wagga for the Town Plate on the first day of that club's cup carnival but ran second last and was given a freshen up.
He then ran second in the Lightning at Taree before being another break leading into this race.
***
Gosford trainer Adam Duggan was prepared to pay $80,000 for Miss Valbonne as a yearling despite the fact she was only tiny.
"I was prepared to over-look her lack of height because she was just such a nice horse and so well put together," Duggan said.
Miss Valbonne lived up to the trainer's hopes when she fought back in the straight to win the Mt Arthur Coal Three-Year-Old Maiden (1000m), beating Maningrida by half a neck.
"She has the best attitude of any horse I have ever trained and I think she is going to develop into a nice horse," Duggan said.
"After her first start back in February I turned her because she was so tiny and she grew quite a bit."
Ashley Morgan settled her in sixth place on the fence, went three wide on the turn then settled down to hold off Maningrida in the last 100 metres.
***
The Gosford trained five-year-old Miss Devinci (Qin Yong) resumed from a lengthy spell to win the Bengalla Mining Maiden (1000m) at her just her fifth start.
"She took a long time to mature so we were prepared to take our time with her," trainer Greg McFarlane said.
"I have always thought she would develop into a provincial class horse so we might head that way with her now."
Yong allowed Miss Devinci to settle in the lead on the fence early then got involved in a three way battle for the lead.
Halfway down the straight she shook off the challengers to go on and win by one and a half lengths from More Than A Samba.
***
Young Warwick Farm trainer Richard Litt, who trained Castelvecchio to run second in the Cox Plate, landed a more modest prize when Joe's Joy held on to win the Muswellbrook shire Council Mayors Cup (1750m).
Litt was not at the meeting instead opting for the Hawkesbury meeting.
"Richard placed that horse perfectly win this race," winning jockey Aaron Bullock said.
"That is her level.
"I thought she was going to win easily but she plateaued before the line then just stuck on. "
Joe's Joy, the $2.20 favourite, hung on to beat the Stephen Gleeson trained outsider Constantine (Serg Lisnny) which flew from last at the turn.
***
It has taken Jason Deamer to achieve what two high profile city trainers could not when the Pierro mare Constanzia (Greg Ryan) won the BJ's Workwear Maiden (1280m).
Dynamic Syndications and Gai Waterhouse paid $120,000 for her at 2017 Gold Coast Yearling sale.
Waterhouse and Adrian Bott gave her one run for a fifth in a Muswellbrook maiden before she was switched to Ciaron Maher and David Eustace for a fifth in a Scone maiden.
It was after that failure that connections sent her to Deamer.
"I get the rejects and my job is to get them going," Deamer said.
"She has had two starts for me for a third at Port Macquarie and this win."
Greg Ryan let her settle three wide outside the leaders including Jay 'N' Jay then in the straight fought off that horse to win by a short neck.
"She is going to be better over more ground," Ryan said.
***
Sparks will never get to the level of his younger brother Bivouac, the winner of the Golden Rose in September, but helped recoup his purchase price for trainer Les Tilley by winning the Bowel Cancer – Do The Test Class One (1450m).
And the win was extra special for jockey Rachael Murray who was responsible for the horse going to Tilley.
"I rode him one day at Kembla and he turned in a bad run and the owner and trainer said they were going to get rid of him," Murray said
"I asked if they could wait while I told Les about him.
"I have always liked the horse and I thought Les could get the best out of him and he trusted my judgement and bought him."
That was the horse's fifth run for Tilley and a change of tactics, with Murray electing to lead all the way to win by half a length from Pinup Miss.
And Tilley elected to go fishing rather than watch the race, leaving it up to his son Jamie to saddle up.
"Dad works hard and deserves a holiday," he said.