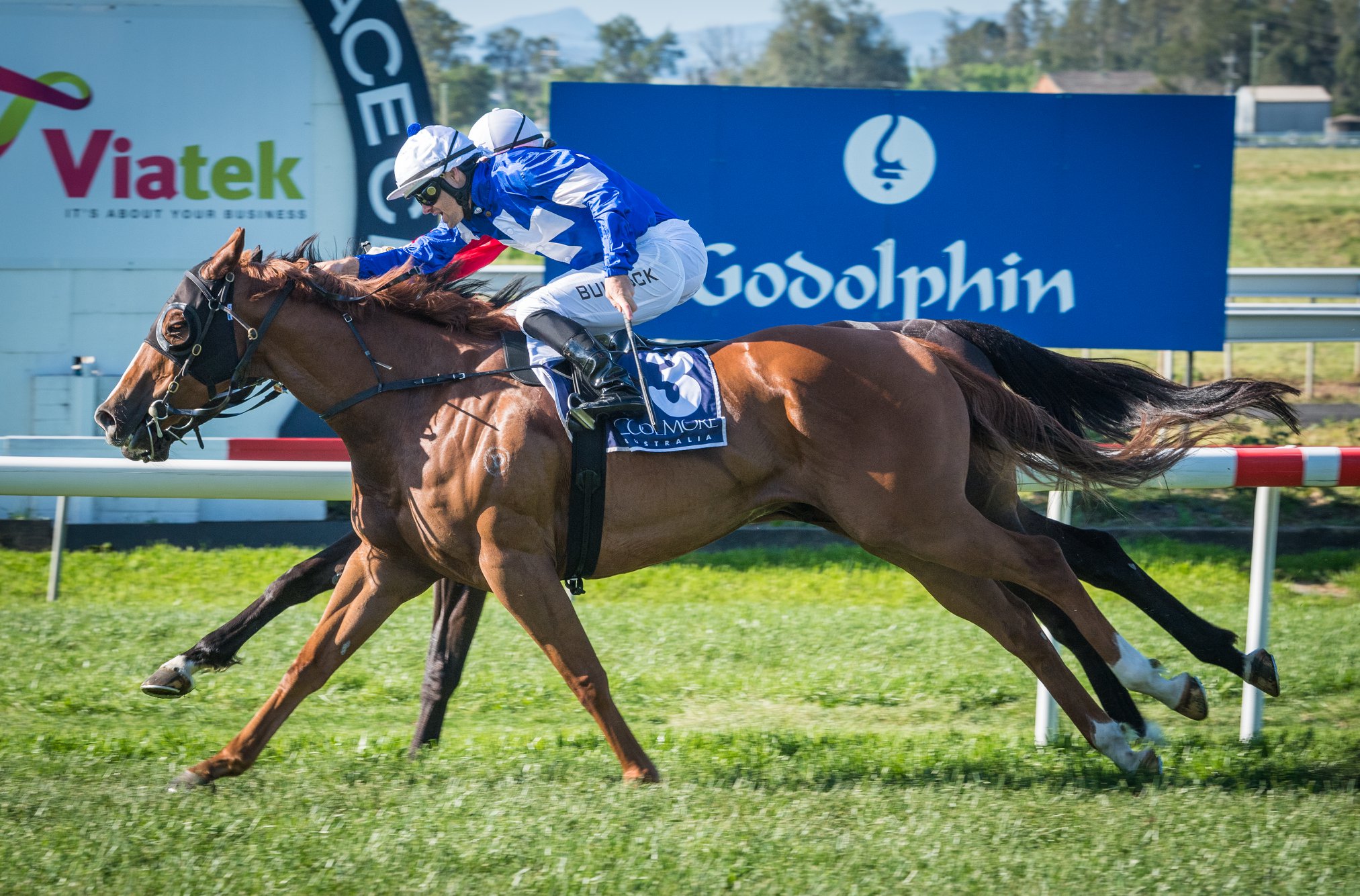 Sedition wins Denman Cup
October 6, 2020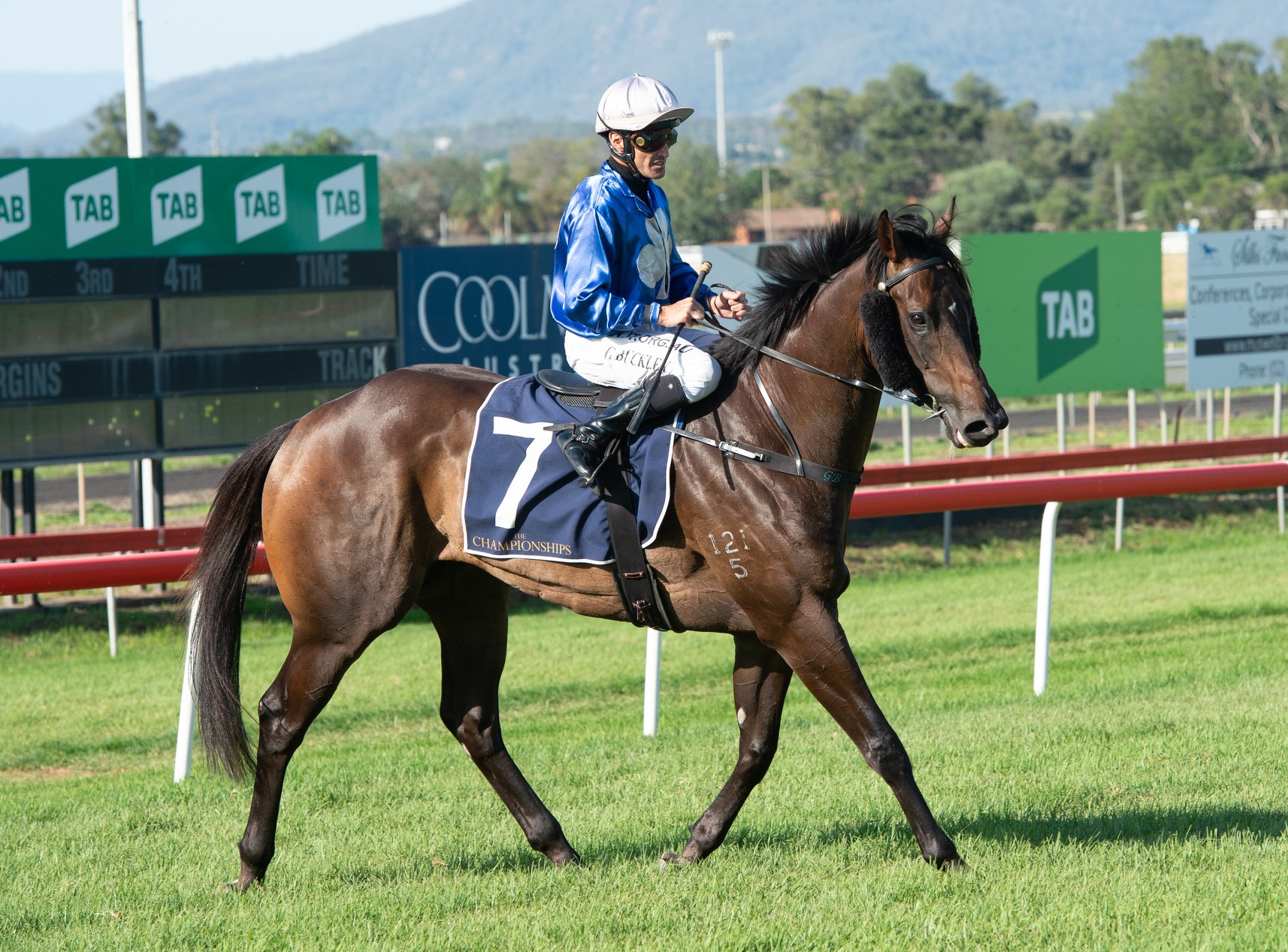 Kosciuszko Ride Not Two Big For Buckley
October 16, 2020
Course Record Holder Set To Sizzle In Randwick TAB Highway
By Tony Megahey
For trainer Jan Bowen the disappointment was short-lived as she kept the faith with airborne mare Emilette and her winning combination with regional champion Greg Ryan into the TAB's richest Highway, a $100,000, 1100m prelude to the theatre and grandeur of The Everest and The Kosciuszko at Royal Randwick on Saturday.
In a final primer for a lucrative target race, Emilette amazed Jan by obliterating a 20-year-old Muswellbrook 900m home track record, as just a class 2 sprinter.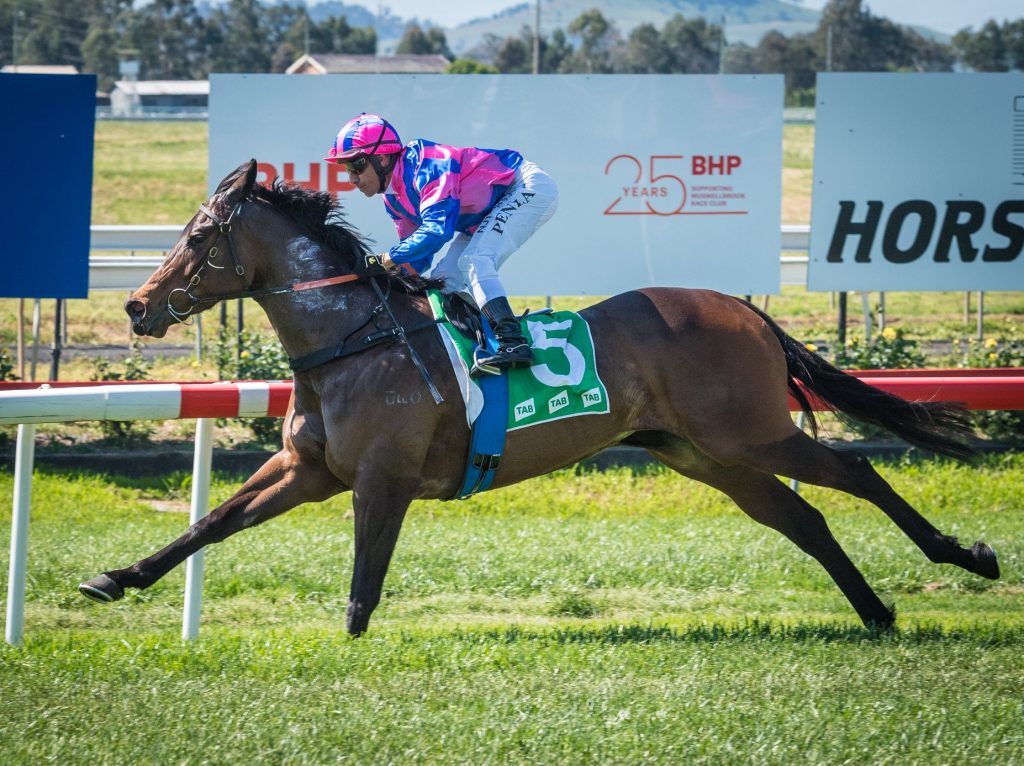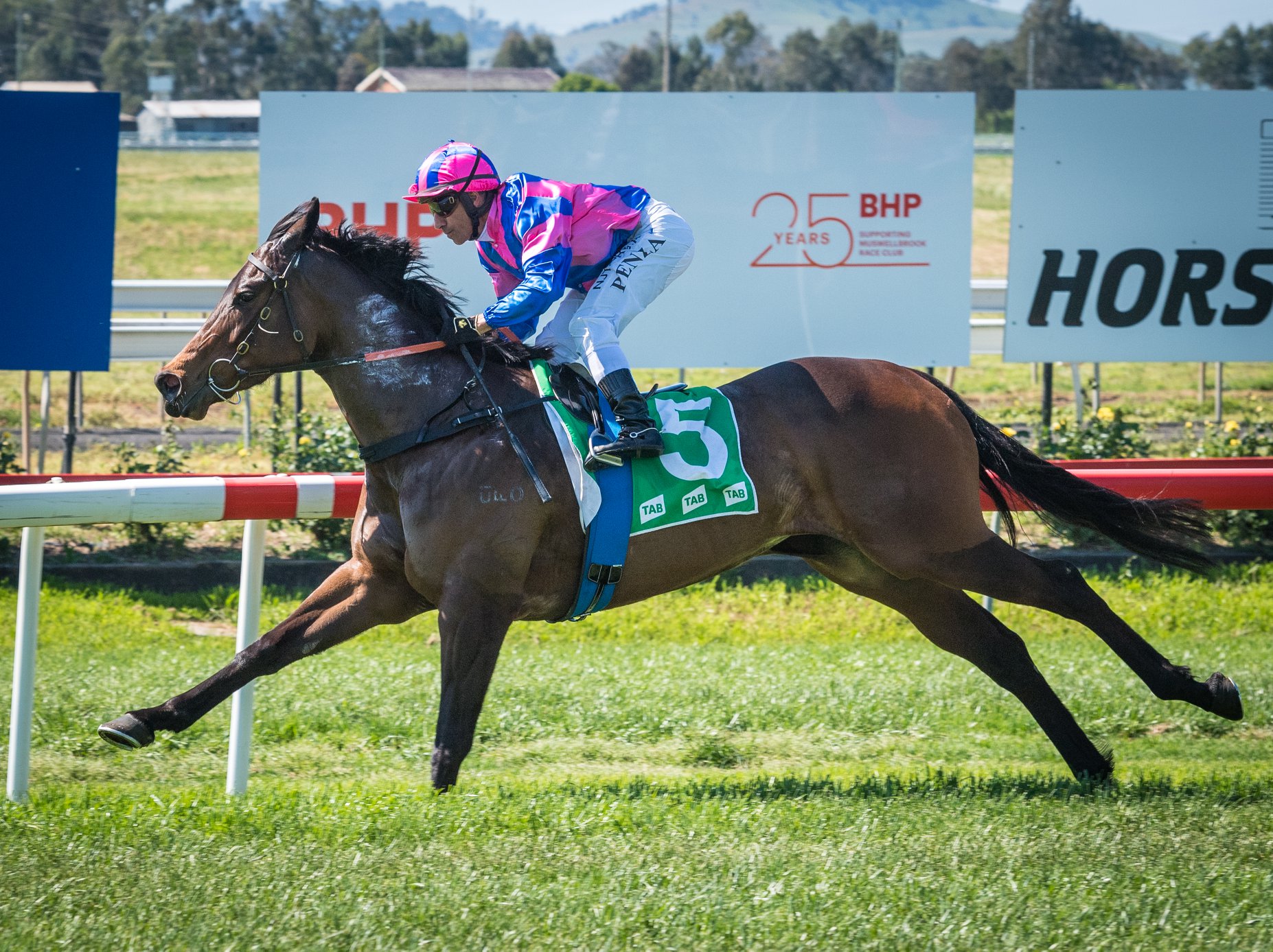 This followed her super third in Highway record time to It's Me, subsequently a short $2.60 into $2.20 TAB favourite for The $1.3 million The Kosciuszko.
The pace set by Emilette resulted in sections to compare with Group sprinters. And Emilette franked the form big time at Muswellbrook.
So Jan sweated on a favourable draw for Saturday with 56kg for Ryan. Understandably, with so much at stake, Jan was deflated with barrier 13.
"Oh don't tell me that, we accepted for Newcastle in case we drew badly," Jan responded. "But this mare is flying, we talked it all over so we're having a crack in town.
"There are not many opportunities like this and it'll be a great day," she added contemplating the positives. "It's a once a year $100,000 race and for connections those other big races."
"And Greg knows her well, he rode here twice as a filly to win at Muswellbrook. From out there, if you need the best ride, Greg is your man."
So logic prevailed over emotion. Saturday's once in a year big money TAB bonanza, compared to Newcastle with far more weight (59kg) and a third of the prizemoney.
And vitally, if Emilette wins another race, she's ineligible for Highways. And the massive money couldn't provide more incentive with Emilette's spectacular track record.
"When mares find that sort of form, they generally hold it – her sprint up the other morning says she's taken more improvement, so we don't know her limits."
"She's second prep and lightly raced and that record has stood for a long time. She broke it as class 2 in just her second prep and Greg has won on her twice before."
Emilette's low-level flying exhibition of 0.50.17 in a BM66 by near four lengths eclipsed the previous record of 0.50.42 by a decent margin.
Muswellbrook's CEO Duane Dowell enthused: "She didn't just break it she smashed it, probably by around two lengths. Of all our track records, this one was the longest and least likely to be broken. She could be special."
The achievement can't be understated as the historic Hunter track has entertained some quality open class sprinters over the years.
Ryan appreciates that more than most with two wins on Emilette at Muswellbrook. So why wouldn't he jump at Jan's offer to ride her again for the hefty percentage? Also, the 56kg is a tidy 2kg reduction from Emilette's Muswellbrook record.
"She's got natural speed and still developing. She'd have won more, only for bad barriers but that's the way it goes."
"Drawn inside she's never been led and then we were unlucky to strike a Highway with something as good as It's Me."
Emilette is from Jan's lightly raced winning mare Eminent Lady. Jan's city winners have been regular enough and she's invariably a contender for the Country Championships.
Jan's grandest moment was a Carrington Stakes listed success in 2011 at headquarters with multiple winner Jest Crewsin'. Emilette hasn't ignited similar racing fires just yet, but she's certainly lit the match.