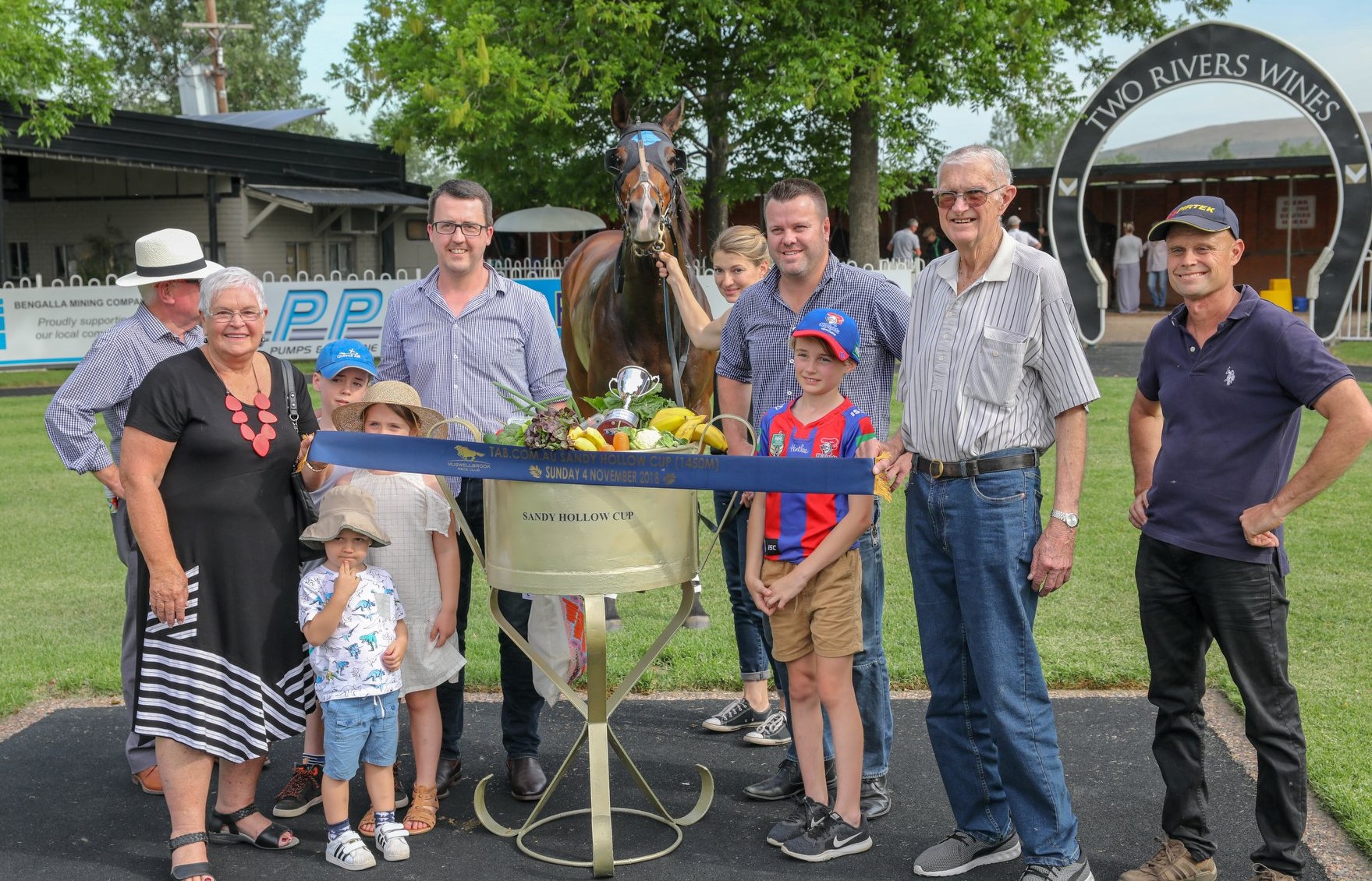 Plenty of local hopes on Sunday
October 31, 2019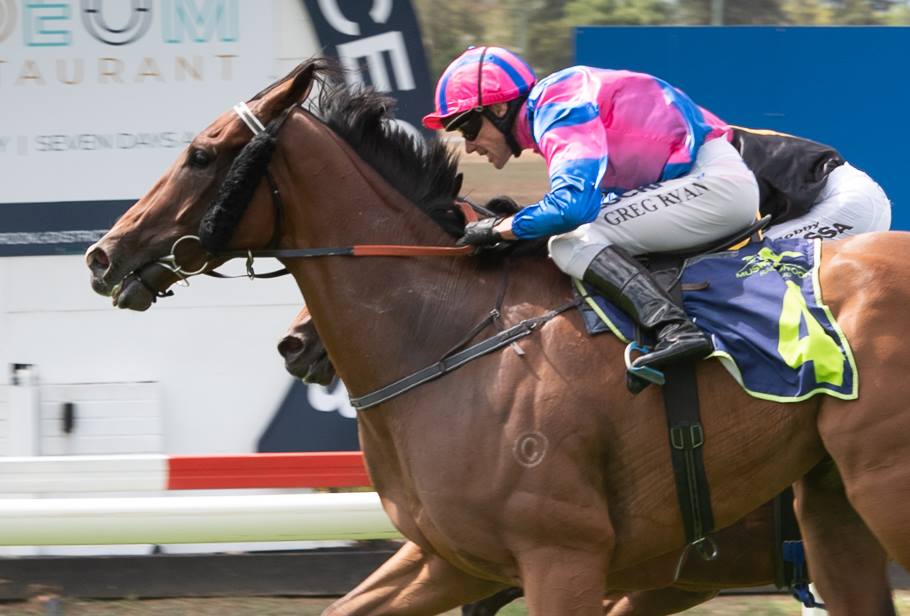 Ryan fit to ride Roman Typhoon
November 4, 2019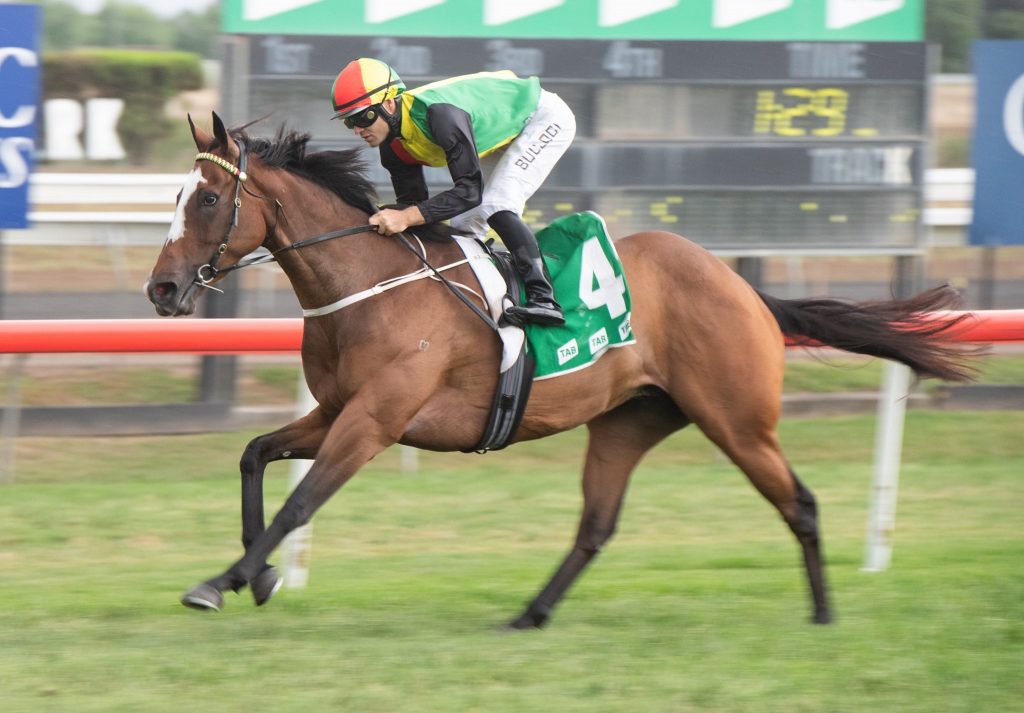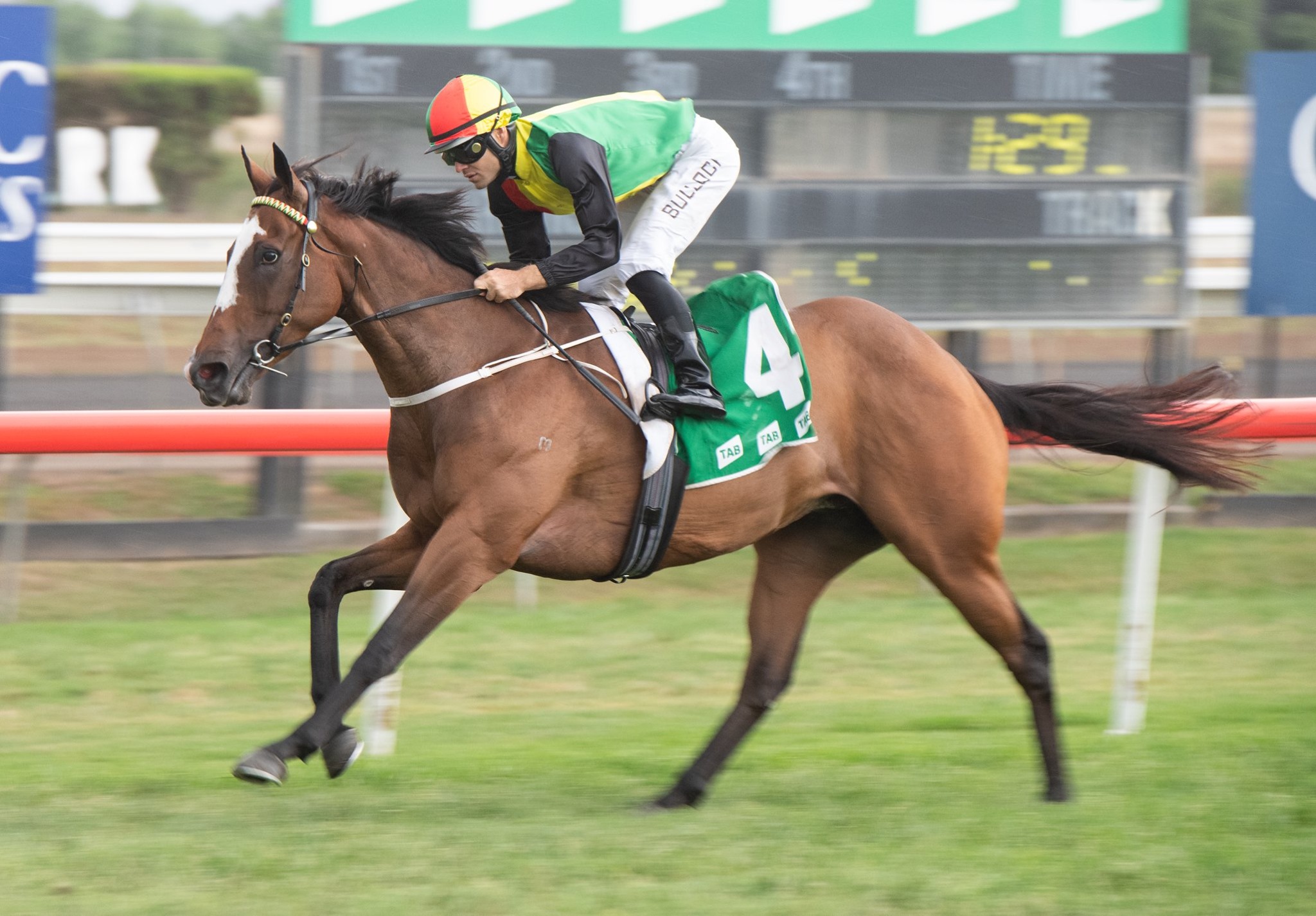 Port Macquarie trainer Jenny Graham plans to look for a Listed race for mares at the Brisbane summer carnival for Let's Rebelle following her all the way win in the tab.com.au Sandy Hollow Cup (1500m) at Muswellbrook on Sunday.
However, a brief storm that swept across the track prevented Let's Rebelle from continuing a succession of class records on a day that saw class records and one track record set in the first five races.
Her winning time in the sixth race fell well short of the record that Dylan's Rojo set for 1500 metres in 2016.
That was Let's Rebelle's sixth win from only 14 starts and the trainer believes she deserves her chance at black type.
"That was a tough win because she had no peace in front and it is great to get another win after a succession of placings for the stable," foreman, Shane Conroy, said.
"It is great to see the mare win again for some lovely owners.
"Some back type around the mare will add so much more value to her so we will see what we can find over the summer carnival."
Aaron Bullock, who chased the ride, jumped her to the lead but had no peace in front, first from Achi Baba, then Life O'Brien then again from Calabasas approaching the turn.
Despite that Let's Rebelle extended in the straight to win by two lengths from Calabasas.
***
The succession of class records started in the first when the Charlie Porter trained Mr Polar ran 51.02 seconds to win the Dimmock's Quality Meats Maiden (900m).
The veteran Newcastle trainer believes Mr Polar will develop into a handy 1400 metre galloper once the three-year-old learns what racing is all about.
"He has no idea what he is doing and that is why I put blinkers on him today," Porter said.
Jockey Samantha Clenton backed up Porter's claim.
"He has no idea what the reins are for and wants to run all over the place," she said.
Mr Polar held the rails for the majority of the race but once past the post veered out and nearly collided with the outside fence.
Porter retired from professional training some years ago and breeds and trains one of two "to give me something to do."
Mr Polar is by Polarmore (More Than Ready-Polar Success) and is out of the deceased mare Our Miss which Porter trained to win three races.
"She was the only mare that went to Polarmore that season and I specifically wanted her to go to him to breed some speed into this bloke," Porter said.
"Shortly after that Polarmore was sent overseas."
***
Another class record was run in the following race when the Kris Lees trained Bandahara ran about in the straight but still held on to win the Supido's Super Foals at www. widen.com Maiden (1500m).
And two races later Lees landed a double in winning the Happy Tooth Benchmark 58 (1280m) with Perfect Peace, again in class record time
The beautifully bred Bandahara, by Fastnet Rock out of a Galileo mare and ridden by Aaron Bullock, came from fifth on the turn and despite wanting to run around held on to beat the Nicole Hudson trained Miler by half a length.
Miler came from last on the turn and a long way from the leaders to turn in an impressive run.
Lees' foreman, Chris Hull, believes Bandahara has a future.
"He is just like a big kid at the moment but next preparation he should develop into a nice middle-distance galloper," Hull said.
Andrew Gibbons turned in a brilliant ride on Perfect Peace, coming over from the outside gate to be settled in third place on the fence.
The filly settled down to a battle with the Dale Wagstaff trained Drusilla (Grant Buckley) and went on to win by three quarters of a length.
***
John Ramsey has mapped out an ambitious program for Bright Rubick after she scored her third successive win in the Scone Equine Hospital Class Three (1500m).
It was her first attempt beyond the two 1280 metres races she had won at Muswellbrook at her previous two starts but she handled the step up with ease.
Bright Rubick (Darryl McLellan) came from mid field to circle the field and run away to win by two and a half lengths from Miss Eporetto in a track and class record time of 1min 27.98secs.
"If she pulls up well, I will take her to Newcastle for the Group Three Spring Stakes (1600m) on November 16," Ramsey said.
"If she can run a place, I will send her to the paddock then get her ready for the Country Championships next year.
"After that we will look at the winter in Brisbane.
"She might not be a big, robust filly but she is all heart and has a big motor.
"I thought she was going to be good from the time I broke her in and there are not many three-year- old fillies that have won their last three starts."
In the meantime, Ramsey heads to Melbourne on Monday to saddle up Never Listen in Thursday's Oaks (2500m) at Flemington.
"We know she can stay so we may as well have a throw at the middle stump," Ramsey said.
***
Stephen Jones has a Highway in his sights for Moshway after the former Victorian trained galloper led all the way to win the Hunter Belle Dairy Co Benchmark 58 (1280m), again in class record time.
Moshway (Grant Buckley) was sent to Jones by a friend from Victoria who is in the ownership of the six-year-old after he had scored wins at Sandown and Cranbourne.
However, that Cranbourne win, his last prior to Muswellbrook, was in November 2017.
"He is still eligible for a Highway but the one I have in mind is a few weeks away so he will need another run beforehand," Jones said.
Moshway resumed and was having his run from a spell when fifth in the Krambach sprint at Taree on October 18.
"He was first up and that was an open company race while he was back in class here which suited him," Jones said.
***
Also headed for a Highway Handicap is the Paul Messara trained Powertrain which resumed from a lengthy spell to unleash a powerful finish and win the Power FM Class One (1000m).
"I know this is a 1000 metre race but we think 1400 metres to 1600 metres is going to be his best distance," stable foreman, Leah Gavronich, said.
"He had three trials leading into this but between the second and third trial he developed an abscess over one eye."
Ammate put plenty of speed into the race by going out to a big lead which suited Powertrain.
It allowed Andrew Gibbons to settle him in fifth place and in the straight to exploded away to win by one and a half lengths from the favourite Citrouille.
"I think he appreciated the cut in the track after the storm," Gavronich said.
"Although he is not a big horse, he hits the ground really hard."
His winning time of 56.98 was just outside the class record.