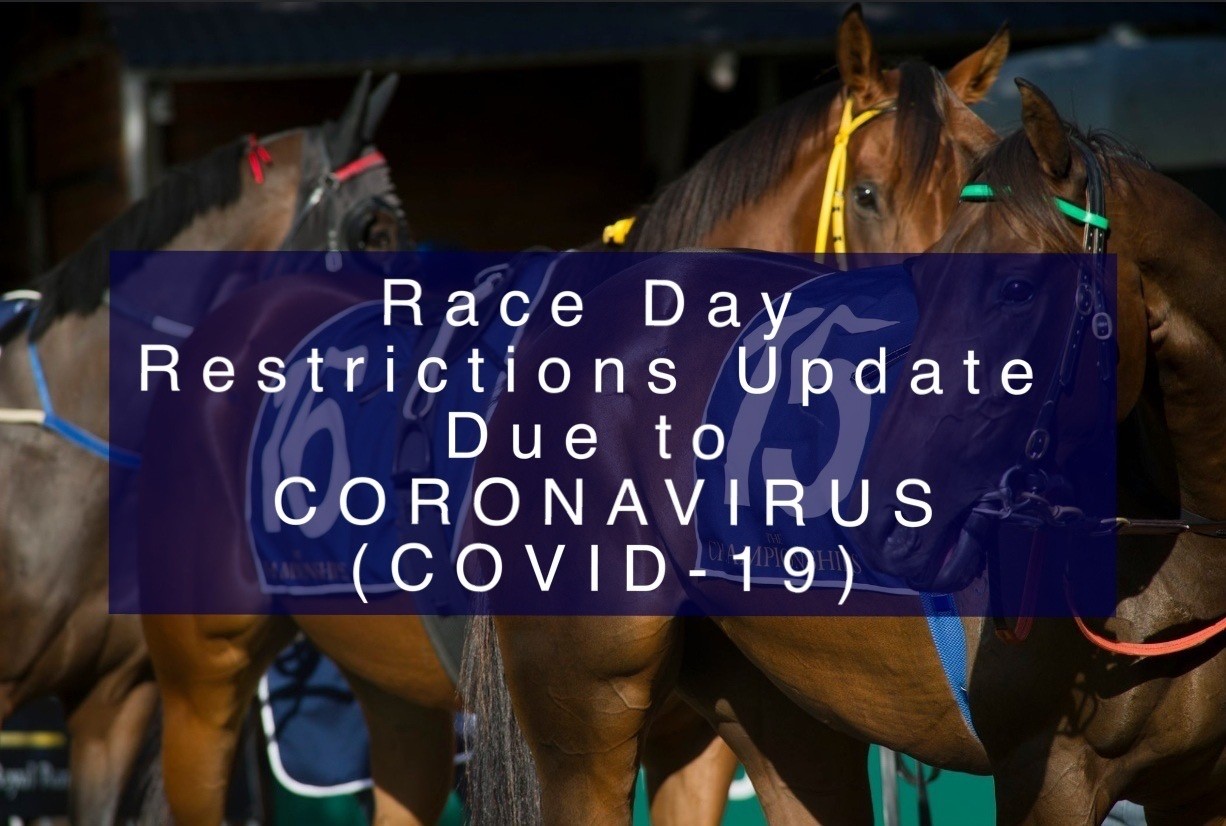 Coronavirus Update
March 16, 2020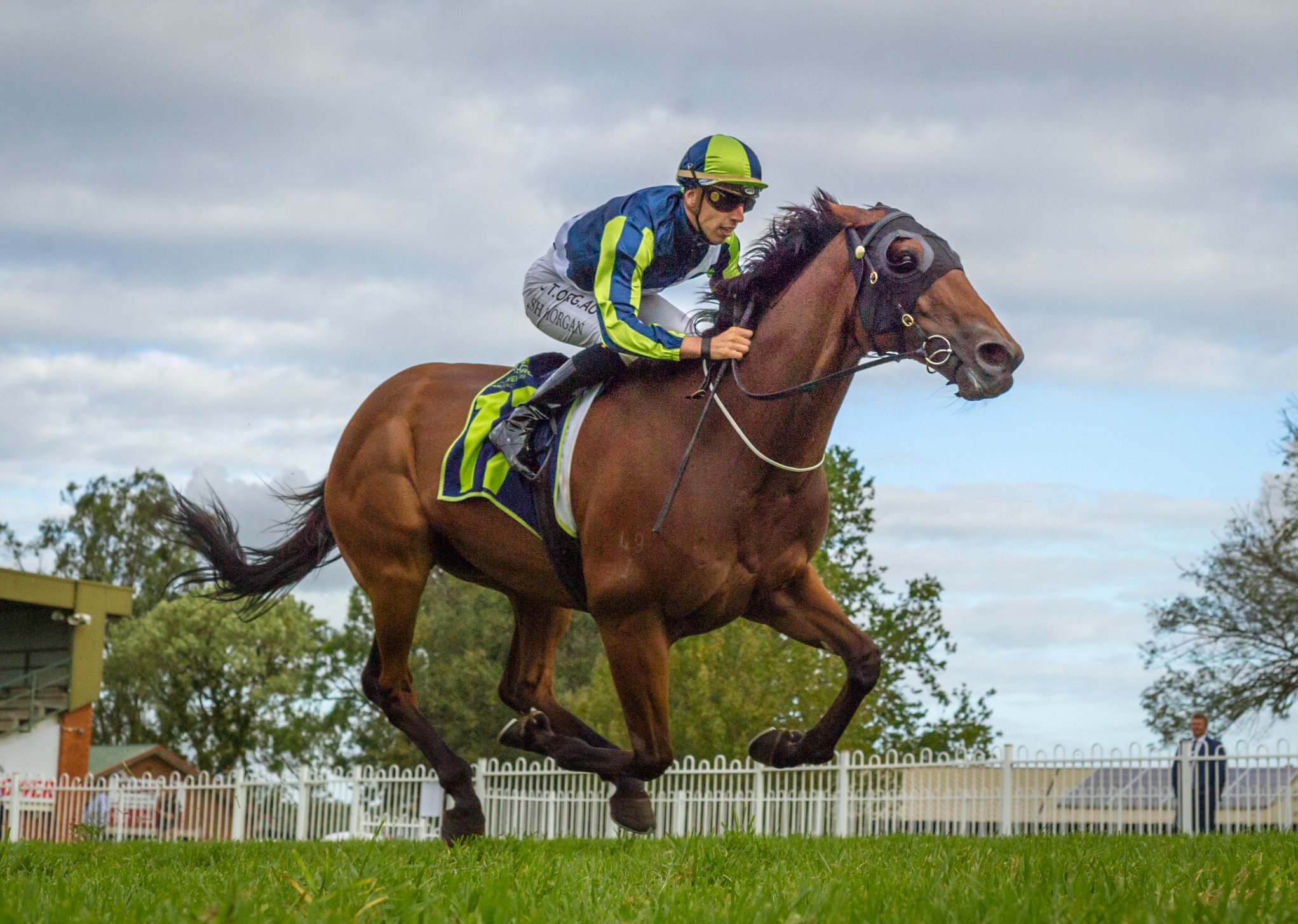 Nathan Doyle Claims 'Hometown' Cup
March 28, 2020
The Muswellbrook trained Two Big Fari is into the final of the $500,000 Country Championships at Randwick in 13 days' time after just lasting to win the $50,000 Wild Card (1280m) at Skellatar Park today.
Two Big Fari (Grant Buckley), in only his second preparation, refused to give in and held off the fast finishing Bobbing (Robbie Dolan) to win in a photo.
Bobbing turned in an enormous run after coming from last on the turn and finishing wide out and will find the 1400 metres of the final and the long Randwick straight more to his liking.
Bobbing firmed to $6 second favourite for the final behind Ligulate, which has eased slightly to $5 while Two Big Fari joins Julian Rock on the third line of betting at $8.
Two Big Fari's trainer, Todd Howlett, has done an outstanding job with the four-year-old.
He won his maiden at Tamworth at only his second start but then had to have a bone chip removed from one knee and was turned out to give him time to recover.
Since resuming he has had five starts for four wins including two in town and now the Wild Card.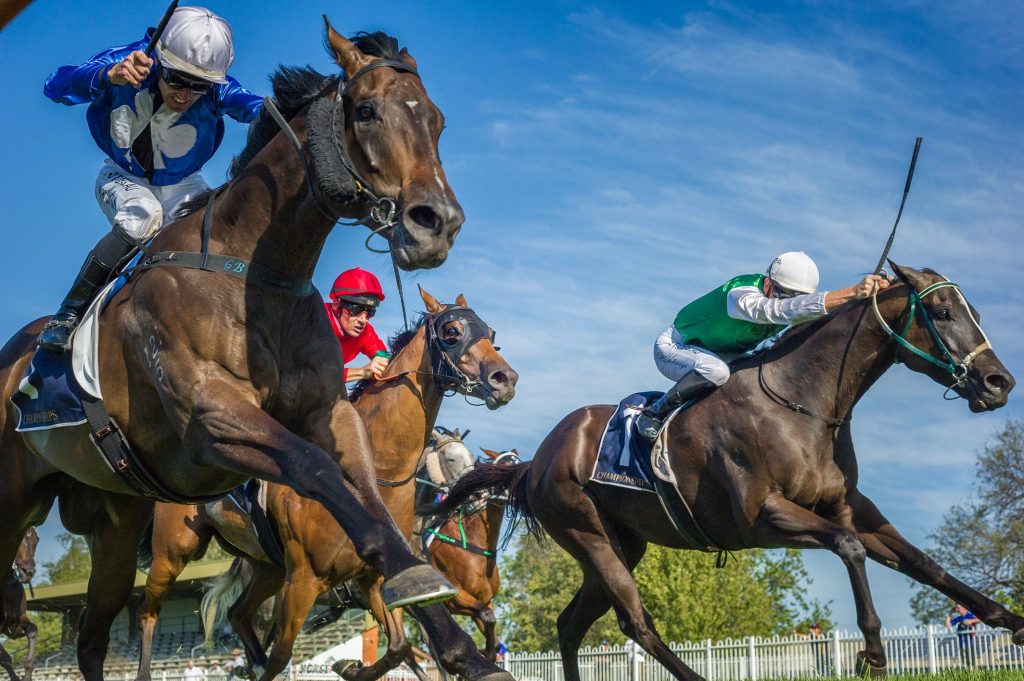 Howlett said the 13 days leading into the final was perfect for Two Big Fari.
"He is just such a relaxed, laid back horse," Howlett said.
"He eats up and does everything you ask of him.
"You couldn't ask for a nicer horse to train.
"After he missed out on getting a run in the Tamworth heat, I was going to give up chasing a berth in the final.
"I thought having to bring him back to 1280 metres was too hard.
"However, his owner convinced me we should press ahead with our original plan and I'm glad he did.
"All my staff and my family have worked so hard and been so supportive in making sure we got here today."
Two Big Fari never had an easy run, forced to race three wide outside the leaders to the turn.
In the straight he moved up to challenge the favourite Mahalangur, hit the lead at the 100 metres and then, under desperate, riding just lasted to win.
Earlier in the day Gai Waterhouse and Adrian Bott continued on their winning way when the favourite Got Your Six (Adam Hyeronimus) won the Godolphin Tiara (1400m).
The mare won the start but Hyeronimus allowed her to settle back in third place off the speed to the turn.
She quickly bounded to the lead in the straight to win by two-and-three quarter lengths from the John Sargent trained Aesop's Fable ($8.50).
***
Brad Widdup hopes he has found the key to Bullet Storm ($3.60) after his win in the All Weld Services Benchmark 58 (1500m).
It was his first win after he scored in a maiden at Nowra in August last year.
"He has been disappointing so I put blinkers on him today and that might the key to him," Widdup said.
"He has had a few problems as well and I think we are on top of those as well."
The win gave Adam Hyeronimus a double after earlier winning the Godolphin Tiara on the Waterhouse and Bott trained Got Your Six.
Hyeronimus gave Bullet Storm a perfect ride, settling him on the fence in fifth place behind the leaders before moving out to be three wide at the top of the straight and going on to win by one and a half lengths from the $8 chance Spirit Of Elijah (Brooke Stower).
***
The Kris Lees stable has always had an opinion of Zeftabrook and that was only re-in forced after the filly scored a runaway win in the Aquis Starmaker Two-Year-Old (1000m).
And the win came despite an alarming drift in betting from $2.60 overnight to $4.40 when the field jumped.
That was partly brought on by the Pat Farrell trained Pee Dee, aiming for his third successive win, firming sharply late in betting to start the $3.80 favourite.
Pee Dee, with Greg Ryan aboard, led to the turn and appeared to be going easily but once the field straightened Zeftabrook (Andrew Gibbons) exploded away to win by more than three lengths in a smart 56.46 seconds.
Foreman Chris Hull said Lees and the stable had always had opinion of the Hinchinbrook filly.
"That was a nice win first up and she is only going to get better as she gets older and matures," Hull said.
"She had a jump out leading into this race and was impressive.
"Andrew said that if he could sit off the pace, he thought he could win but she was dominant."
Zeftabrook went into the race first up without a trial after debuting with a third in the Max Lees two- year-old feature at Newcastle last November.
***
Jan Bowen sounded as surprised as everyone else after debutante Emilette (Greg Ryan) raced away to win the $40,000 Power FM Showcase Maiden (1000m) a race restricted to country trained horses.
The win came after she ran last in a trial in November and then fourth in a Muswellbrook trial early this month.
"She did not have a lot going for her in this race," Bowen said.
"She was on debut and she had the outside barrier but she is a half-sister to Eminent Duke so she is bred to have plenty of speed.
"I think she has a bit of a future."
Despite Emilette ($18) being drawn wide draw Ryan used her speed to be across and running second after 200 metres, went to the lead on the turn and won by a fraction more than a length from another first starter in Bonnie Joy (41), trained at Wauchope by Colt Prosser.
The now retired Eminent Duke was trained by Bowen to win six races from 900 metres to 1100 metres.
***
Luke Morgan was hoping for some luck with Fussdinado ($8) in the Hictech Wear Technology Benchmark 66 (1000m) and Samantha Clenton was able to deliver for him and win the race with authority.
"I told Sam I only thought she was about 85 percent fit and we would need some luck and we got it," Morgan said.
"She got a lovely cart in to the race off a really good ride and was able to finish it off nicely.
"I think she is a mare that will race best every three weeks or so."
The win gave Fussdinado a perfect record of three starts for three wins at Muswellbrook
Fussdinado was having her first run after finishing second at Gunnedah in mid-December.
Then mare won by one and a quarter lengths from the Peter Clare trained Dubai Harbour which was resuming after a previous preparation that produced two wins and four placings for the locally based trainer.
***
Rodney Ollerton and a group of punters were not surprised by the win by Onemore Prince (Tom Sherry) in the Muswellbrook Coal Class One and Maiden (1750m) despite the horse having won only one race from 25 starts.
Despite the horse's seemingly poor form Onemore Prince was backed in from $51 to start at $19 and was ridden with confidence from his outside barrier.
He won the start and Sherry rode aggressively to go up and sit outside the leader Egyptian Pharaoh to the turn.
In the straight Onemore Prince shot away to win by one-and-three quarter lengths from Midi.
Ollerton said the horse's recent form was better than it looked.
"I thought his last run over 1400 metres at Scone (when he ran eighth) was pretty good and the step up in distance today suited him," Ollerton said.
***
The Brett Cavanough trained Fender ($10) made it two wins from his only two starts after he overcame a heap of trouble mid-race to score in the Pirtek Muswellbrook Showcase Class Two (1280m).
When Fender won his maiden, he went straight to the lead and never looked likely to get beaten.
In this race Ben Looker tried to settle him just off the speed but Fender was reefing and tearing and then got on to heels.
Looker let him slide forward to sit outside then leader Captain Solo ($8) and they had the race to themselves with Fender just winning in a photo finish.
Foreman Jack Cavanough said Fender had been given a freshen up after his maiden.
"He had a bit of time in the paddock because we were waiting for the right race to come along," he said.
"He has a lot of upside."