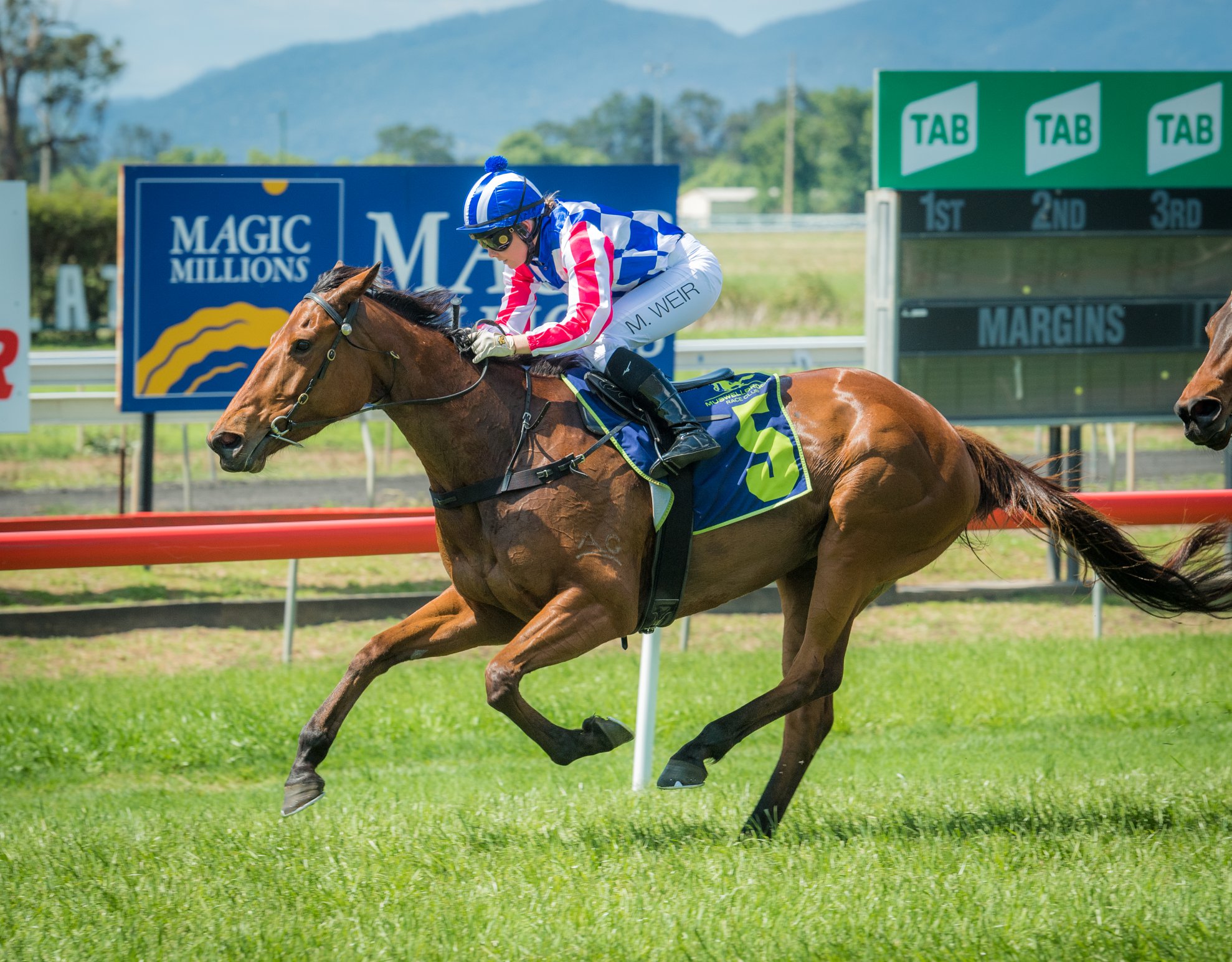 Hunter River Stayers Cup Day Selections
May 23, 2021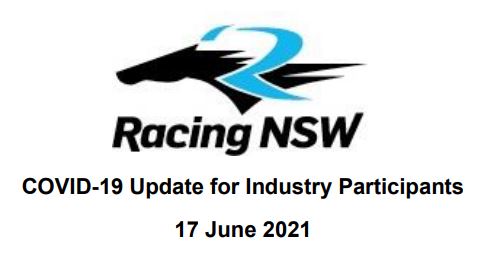 Covid Update (17th June)
June 17, 2021
Eminent racing and breeding journalist, bloodstock agent, historian and renowned pedigree authority, Brian Russell, passed away peacefully in his family home at North Richmond on Saturday, 22nd May 2021, aged 90.
Brian Thomas Russell was born on 21 September 1930, just six weeks before Phar Lap won the Melbourne Cup. Along with his three sisters Joyce, Denise and Elizabeth, Brian was raised on his parents Fred and Florence Russell's sheep and wheat property, near the small dusty western NSW town of Trundle.
Brian developed a love for the horse at an early age, working with them on the family farm and riding in local gymkhanas, but he never dreamed he would end up spending over 60 years writing about them.
He received his early education in bush schools before being sent to Sydney, where he completed his Intermediate Certificate at Sydney Grammar School, excelling in History and English.
After leaving school in 1947 Brian spent several years chasing sheep and cattle on properties in Central Queensland, firstly on the 100,000-acre Peak Downs station and then Gordon Downs station at Emerald.
Following a yearning to write he spent six years with advertising agencies, two years in Brisbane and the balance in Sydney, learning the art of copywriting and advertising production. This was followed by a five-year stint on a country newspaper The Wyong and Tuggerah Lakes News.
While at Coonabarabran he played rugby league, cricket, golf and attended many of the local race meetings. He was secretary of Coonabarabran Football Club and played second row in the 1956 B-grade Group 14 premiership-winning side.
At Wyong, Brian was instrumental in establishing Wyong Rugby League Club and was the founding secretary of what was to become one of the strongest provincial rugby league clubs in Australia. He was later bestowed a life member of WRLC.
While also at Wyong he developed the habit of sending news items to other publications and this led in 1961 to him accepting an offer to join the weekly stock journal NSW Country Life as a sub-editor.
Two years later and following the death of the widely respected thoroughbred breeding reviewer Frank O'Loghlen (who wrote under the name of Eurythmic), Brian became the new producer of the stud and stallion section. After seven years in this position, he then spent 10 years as bloodstock editor of the very popular monthly magazine 'Racetrack.'
During that time, he met and married Mittagong nurse Deidree Connelly, who is a distant relation to four-time Melbourne Cup-winning jockey and VRC steward Jack Purtell.
An avid Sydney racegoer in the 60s and 70s, Brian held a press pass and rarely missed a Saturday meeting. In the 1960s, he attended five Melbourne Cups and was stirred particularly by the two-horse war between Light Fingers (the winner) and Ziema in the final 100m of the 1965 edition.
He thrilled to the performances of Golden Slipper heroes Vain, Eskimo Prince, Baguette, Luskin Star and John's Hope and to the prowess of Gunsynd and later Kingston Town.
In late 1972, the same year their son Ian was born, Brian made a trip to South Australia, one of his many interstate assignments where he would visit studs and attend horse sales and race meetings. Soon after returning home, he was struck down with an illness, Murray River Valley Encephalitis – a mosquito borne virus.
The illness left him paralysed on the left side but after a long period in rehabilitation and under the urgings of Racetrack's esteemed editor Graeme Clarke, he was able to carry on in his work.
In the late 70s, Brian moved the family to Scone and in 1982, from the back garage of his home he boldly launched his own specialist breeding publication, The Australian Bloodhorse Review.
During his time at Scone, Brian became heavily involved in promoting the local racing and breeding scene and it was an idea of his that led to the creation of the Scone Horse Week Festival, an event which draws thousands of people to the 'Horse Capital of Australia' every May.
By 1984 The Australian Bloodhorse Review had evolved into a major magazine and with the formation of a partnership between Brian and racing enthusiast Andrew Reichard, a publishing house was established in Richmond, NSW.
In the early 90s Brian sold out to partner Andrew Reichard but up until recent years he was still contributing feature articles under its new iteration 'Bluebloods'. 'Bluebloods' can justifiably claim to be one of the world's leading show windows for Thoroughbred breeding.
Brian and Deidree then retired to Muswellbrook where he developed and published his monthly review 'Australian Thoroughbred' which was distributed by email to over 3500 subscribers.
For several years Brian served on the committee of Muswellbrook Race Club where he is a life member. He was a regular voice promoting the local racing and breeding scene on ABC Hunter Valley radio and he took great delight in tipping on air the 2015 Melbourne Cup bolter Prince Of Penzance.
Brian received major 'service to the industry' awards from the NSW Thoroughbred Breeders Association and the Hunter Valley Thoroughbred Breeders Association.
On the sales front, until the end of last century, he promoted and attended all the majors at Inglis Newmarket centre at Randwick and in 1987 played a major role in the promotion of the inaugural Magic Millions Sale at the Gold Coast.
Over the years he bred and raced a few horses for only modest results, but his main claim was selling a broken-down mare called Maid Of Wingen for $1 to her trainer, the late John Griffith of Scone. She went on to produce eight winners for the Griffith family including stakes performer Bozeman.
Brian's articles, which easily number in the thousands, have featured in all the major racing publications and websites and have been compulsory reading for breeding enthusiasts. They depict the rich and wonderful history of the racing and breeding industry.
From Star Kingdom to Snitzel, for 60 years he wrote about the great sires, the studs and the colourful participants. He lauded all the champions but took as much delight in extolling the virtues of backyard stallions and small-time hobby breeders.
Armed with an encyclopaedic memory and an extensive library of books and magazines, he attained his knowledge through assiduous research, passion, experience, devotion and above all courage under adversity.
In his final years, with Deidree in a nursing home, Brian was living in North Richmond with his son AAP race guide producer Ian Russell, daughter-in-law Michelle and four-year-old grandson Tommy.
Two days before being admitted to hospital, Brian sent out his final edition of 'Australian Thoroughbred'. He turned off his computer and quietly said "I think that will have to do me."
He was a loving husband and father, a very proud grandad and a friend to many. A memorial gathering is being planned for early next month in the Hunter Valley.   – By Ian Russell